Media Arts major wins scholarship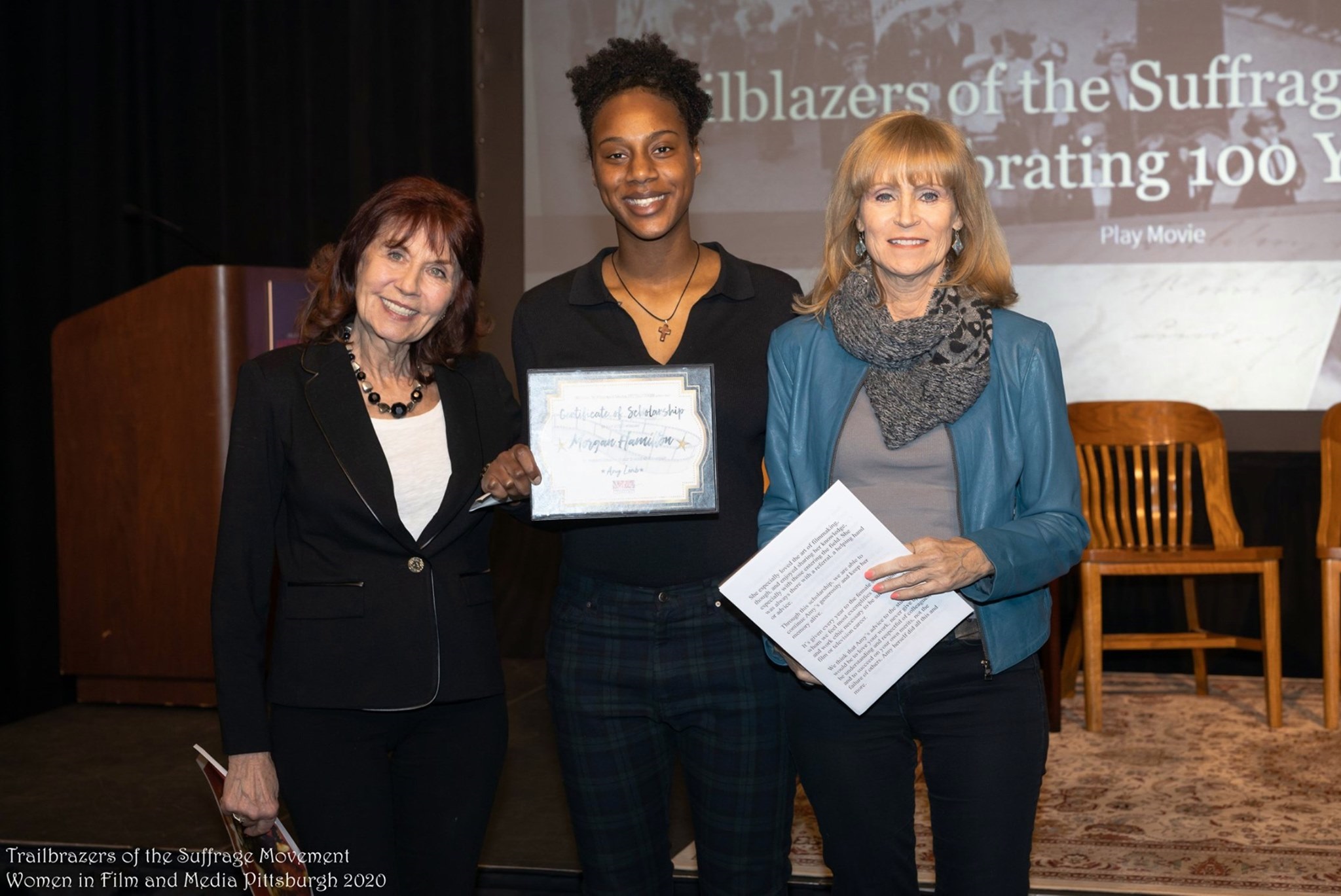 Congratulations to Media Arts major Morgan Hamilton, who won this year's Women in Film and Media Pittsburgh's Amy Lamb Memorial Scholarship. Professor Leslie Koren said of Morgan, "Hamilton is a talented media maker and producer, who's a rising star. She raises the bar for herself and her peers at RMU." 
The scholarship is given annually by Women In Film and Media Pittsburgh, and recognizes a student's dedication to her program, the quality and merits of work, and community service. The scholarship is named after Amy Lamb, co-founder of Lumiere Films, who was respected and loved for her skill, dedication, generous personality, and gentle humor, and honors her contributions to the film community.