RMU Fall 2023 Visiting Documentary Filmmaker
The Arts and Humanities Department and Center for Documentary Production & Study at the School of Informatics, Humanities and Social Sciences are pleased to announce the 12th Visiting Documentary Filmmaker at Robert Morris University:
Kevin Schreck, RMU Fall 2023 Visiting Documentary Filmmaker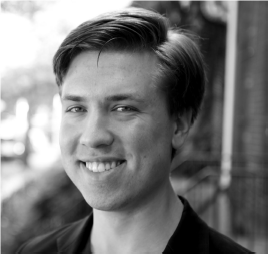 Kevin Schreck is an award-winning documentary filmmaker and film educator who focuses on non-fiction storytelling. He studied at New York's Bard College.
His first major feature-length documentary, Persistence of Vision, was an award-winning documentary about the journey of master animator Richard Williams (Who Framed Roger Rabbit) and his 30-year quest to create his ultimately ill-fated magnum opus, The Thief and the Cobbler. Persistence of Vision screened at nearly 100 international film festivals and other venues on five continents to virtually universal acclaim.
Kevin's second film, Tangent Realms: The Worlds of C.M. Kösemen, is a feature-length documentary about the art and personal evolution of Turkish surrealist visual artist, C.M. "Memo" Kösemen.
He is currently in production on his third major project, Enongo, a documentary-animation hybrid and portrait of a young rapper/producer/Ph.D. candidate, Enongo Lumumba-Kasongo, better known by her stage persona, Sammus. The documentary will be the first feature-length film with an animation team comprised entirely of Black women animators, helping to tell Enongo's story in their own unique styles.
Kevin's next film is a currently-untitled documentary about a scientific research expedition around Antarctica, set to begin filming mid-2023.