A Washington Center Experience
Sydney Clark talks about her internship at The Washington Center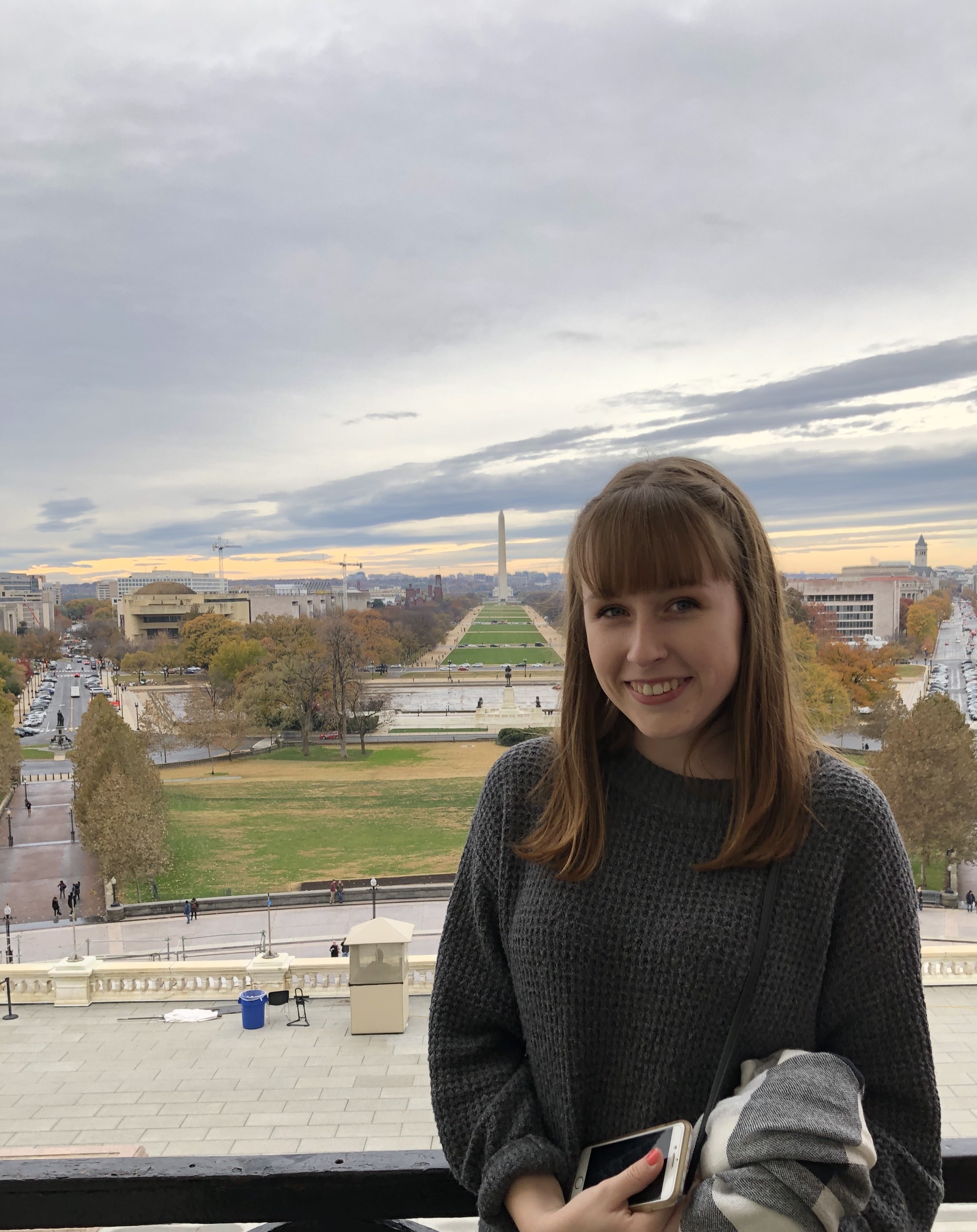 RMU student, Sydney Clark, a political science student with a minor in international studies spent her fall semester working in Washington DC through the Washington Center's (TWC) Academic Internship Program.  Sydney arrived in late August, 2019 and spent the next three months working in the Peace Corps' Office of Records Management.   
Here is Sydney's experience.
When I applied for The Washington Center's (TWC) Academic Internship Program, I had no idea how much of an impact it would have on my professional and personal growth. For three months I had to learn how to live in a new city, make new friends, go to class, participate in extracurriculars, and work 8 hours a day, four days a week. This all seemed daunting at first, especially before I knew where I was going to be working. Around the beginning of July I was having phone interviews with supervisors from various federal agencies, nonprofits, and think tanks. After an interview with the woman who eventually became my supervisor, I decided that interning with the Peace Corps would be a great fit for me. 
On the first day I met my supervisor, coworker, and co-intern, whom I would be working closely with in the Peace Corps' Office of Records Management. I was assigned a semester-long project going through hundreds of old audiovisual Peace Corps' records. From the established guidelines and training I received, I had to analyze and decide what records were worthy of preservation in the National Archives and what ones could be thrown away. The point of this was to safeguard the history of the agency. I learned a lot about the history and mission of the Peace Corps from viewing the materials, as well as what volunteers do and how to get involved.
What I thought would be a very difficult semester for me turned out to be one of the most exciting and rewarding experiences of my collegiate career. Washington D.C. provides so many opportunities for networking and professional growth that you can't get anywhere else. Not only did I intern with a federal agency, I was also able to explore the city, attend conferences and special-interest events, and meet influential people from all over the world! I would recommend TWC's Academic Internship Program to anyone who would like to gain professional experience and come back to RMU feeling prepared and excited to take on the future.