Business Administration B.S. (Finance)
Apply Today
The B.S. in Business Administration with a concentration in Finance is built on financial fundamentals that help students find success in the world of business. Students in the program are exposed to various tools of financial analysis as they gain an understanding of the operations of global financial markets. They also learn to apply quantitative skills in the preparation of capital budget and pro forma financial statements. With the 4+1 integrated degree program, students can go on to earn their M.B.A. with only one additional year of study.
Graduates go on to work in corporate finance, banking, insurance and financial institutions, investments, sales, and consulting.
Interested students in this course of study may be eligible for the Early Law School Admission Program.
Contact Information
Riza Emekter, Ph.D., CFA
Professor of Finance
Department Head
emekter@rmu.edu
412-397-5458
4-Year Course Plan

* All Business Electives must be a 3 or 4 level course
Sample Courses:
These are some of the classes for students in this academic program:
Money & Banking
Investment Analysis
Retirement & Estate Planning
Accounting, Finance, Management
Communication Skills, Economics, Humanities, History, Sciences, etc.
Top Employers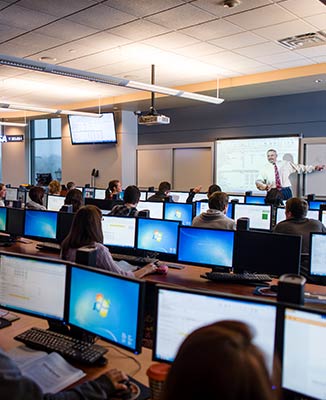 Rockwell School of Business
For nearly a century, our business students have learned to excel in a demanding professional world. With corporate connections and expert faculty mentors, our heritage is your future.
Visit School Site