Business Administration B.S. (Management)
Apply Today
The B.S. in Business Administration with a concentration in Management features a blend of professional application and intellectual knowledge. Students gain an understanding of the impact of business management on the workplace and how to apply entrepreneurial principles in new ventures as well as established corporate environments. They learn valuable leadership skills, and how to adapt successfully to changes in the organizational climate and employment demands. Management is a broad concept here at RMU. Students with a Management concentration can focus on Managing People with our Human Resources courses or Managing Processes with our Operations courses. Our alignment with the Society for Human Resource Management (SHRM) exclusively permits students enrolled in their final year of a Human Resources degree program to apply for and take the Society for Human Resource Management – Certified Professional exam! With the 4+1 integrated degree program, students can go on to earn their M.B.A. with only one additional year of study.
Graduates hold positions in human resources, sales management, corporate training, nonprofit management, labor relations, supervision, administration, education, and banking. Jobs include recruiter, human resources manager, logistics supervisor, manager, consulting business analyst, operations associate, staffing manager and work process control coordinator.
Interested students in this course of study may be eligible for the Early Law School Admission Program.
Contact Information
Tapen Seth
Email: seth@rmu.edu
Phone: 412-397-3569
Fax: 412-397-2217
Room: Massey Hall 306
4-Year Course Plan

Freshman Year, Fall

Freshman Year, Spring

Sophomore Year, Fall

Sophomore Year, Spring

Junior Year, Fall

Junior Year, Spring

Senior Year, Fall

MGMT4850-Strategic Management
MGMT ELECTIVE
BUS/MGMT ELECTIVE
NON-BUS ELECTIVE

Senior Year, Spring

BUS ELECTIVE
BUS/MGMT ELECTIVE
NON-BUS ELECTIVE
NON-BUS ELECTIVE
Sample Courses:
These are some of the classes for students in this academic program:
Human Resource Management
Entrepreneurship & Innovation
Operations Management
Communication Skills, Economics, Humanities, History, Sciences, etc.
Top Employers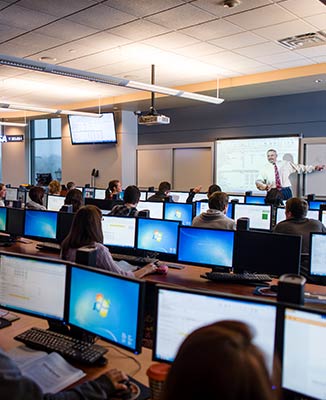 Rockwell School of Business
For nearly a century, our business students have learned to excel in a demanding professional world. With corporate connections and expert faculty mentors, our heritage is your future.
Visit School Site