Alum of the Month: William McKain '82 '92
As the manager of Allegheny County, he oversees an annual budget of more than $2 billion.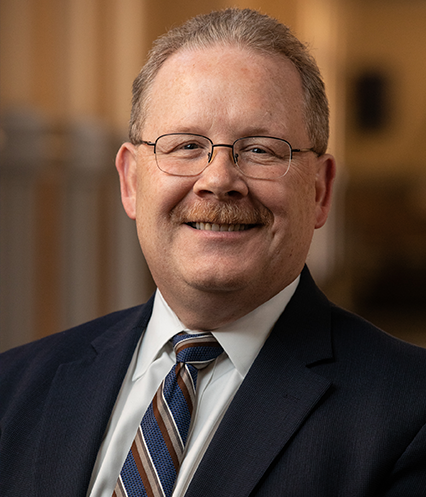 The $2.3 billion annual budget that Allegheny County Manager William McKain '82 '92 oversees touches residents every day. They or someone they know cross one of the county's 535 bridges, travel on its 408 miles of road, or visit one of its nine parks. 
A certified public accountant, Willy is responsible for the second largest county budget in the state. "We keep the trains running," he says – though technically, it's more like the buses, since he works with Port Authority Transit. Willy reports directly to County Executive Rich Fitzgerald, making recommendations about the budget before the massive document is presented to the County Council.
As much as he is a true numbers guy, Willy is also a good manager, overseeing more than 5,000 county employees in 20 departments, from human services to 911. "You have to be a good communicator," he says. "If I spent all my time up in the budget office looking at financial statements, I would never learn about all the valuable services and how to improve them."
Willy became county manager in 2012, and credits his two degrees from Robert Morris University with giving him the background in both management and accounting needed for his job. He graduated in 1982 with a business management degree; his younger brother Larry majored in marketing and graduated the following year. Willy also played intramural basketball for the Downtown team with RMU Board of Trustees Chairman Morgan O'Brien '82 M'85 and has fond memories of traveling to the Moon Township campus for games.
After working retail for a few years, Willy landed a job in the county controller's office and caught the public service bug. He returned to night school at RMU to earn a second bachelor's degree, this one in accounting, a decade after his first one, and credits professors and a challenging curriculum with setting him up for success. 
"I don't think I'd be sitting here as Allegheny County manager without Robert Morris," he says.