Alumni Success - Adam Etzel '16
First in his family to finish college, Adam next got a law degree and now works for PNC Wealth Management.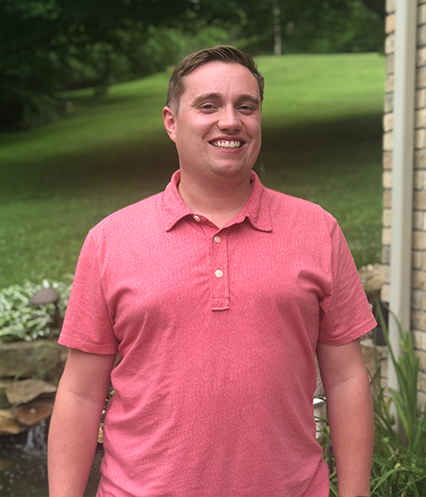 A few years ago, Adam Etzel '16 became the first person in his family to earn a college diploma. Then he was the first to graduate from law school and pass the Pennsylvania bar exam. And soon the fiduciary closing officer at PNC Wealth Management will be the first in his family to earn a master of laws degree in taxation.
The Covid-19 shutdown is at least partially responsible for Adam's enrolling in online graduate school classes at Villanova University. "I'd kind of run out of things to binge," he says. "There's only so much Netflix you can watch before you're really tired."
A business major with a marketing concentration at RMU, Adam also was interested in law, but he was bothered by stereotypical portrayals of dishonest lawyers. That changed during his sophomore year, when the family needed to handle estate planning for Adam's grandfather, who was suffering from Alzheimer's disease. Lawyers helped Adam's mother and grandmother to plan and put affairs in order during a difficult time. 
"I was like, maybe attorneys aren't that bad at all," he says. "That's when I decided to work in estate planning. That was really the turning point for me."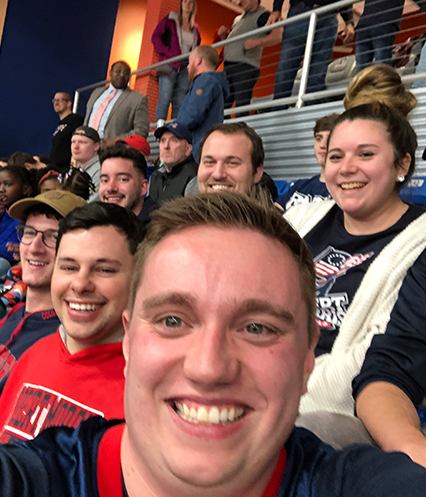 Adam joined RMU's Pre-Law Society and began to prepare for the LSATs. He took an internship with Lynch Law Group working primarily in estates and trusts. And not only did he get admitted to law school at Elon University, he also won a special RMU law student scholarship established by the Pre-Law Society faculty advisor, legal studies professor Louis Swartz.
After he graduated from Elon last year, Adam returned to Pittsburgh. At PNC Wealth Management, he works on closing fiduciary trusts—typically working out the distribution of remaining assets in a trust after the primary beneficiaries are deceased. For instance, if a person sets up his money in a trust for his daughter, after her death the trust might be closed by dividing up what is left among her children. The family histories can be fascinating, and are one of the best parts of his work, he says, along with helping families in a complex moment to plan their future. 
Adam serves on the professional development committee of Pittsburgh Young Professionals, coordinating actual and virtual events. And he looks forward to coming back to Robert Morris eventually to cheer for the Colonials — he was in the stands with his face painted for the legendary Kentucky game.
"I really love the school, and I'm really proud of everything they've accomplished and everything they gave me during my time there," Adam says.