Alumni Success: Lisa Abel-Palmieri
The CEO of Boys & Girls Clubs of Western Pennsylvania knows what kids need to succeed.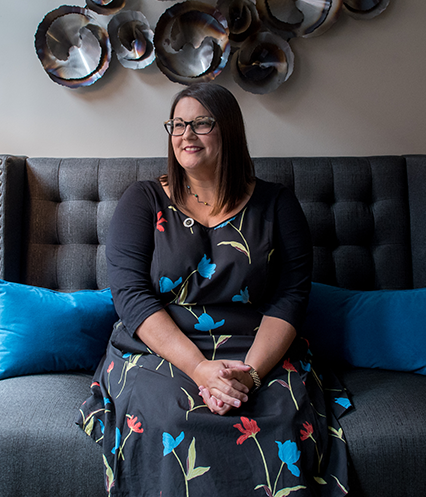 "My mentor said if you want to change things, be a teacher."
As president and CEO of the Boys & Girls Clubs of Western Pennsylvania, Lisa Abel-Palmieri oversees operations serving 7,000 children a year throughout the Pittsburgh metropolitan area. And her goal is to provide the same thing for each and every one of those children.
"We want to activate and advance the potential of every child," she says, "by doing whatever it takes to ensure they have a great future."
All eleven of the region's clubhouses and program sites works with families and schools to provide important things that their students might otherwise not have access to. That includes help with homework and career development services, as well as sports, recreation, and the arts, social services help for families, even a hot meal each day. "It's not just a place after school where kids can be safe," she says. "It's a place for kids to find themselves and to thrive."
It's a daunting mission, but Lisa is always willing to embrace a challenge. A first-generation college student from a working class family, she has held a variety of interesting but demanding jobs. She's been a contractor at a Navy nuclear propulsion lab, a human resources and training manager at a corporate apparel company, and director of IT at a private all-girls school.
So when Lisa decided her ambitions required a Ph.D., she was attracted by the flexibility of RMU's three-year doctoral program in instructional management and leadership. "The coordinators were so motivational and flexible," she says. "I don't think I would have done it without the program design at Robert Morris."
She also credits the program with giving her a deep understanding of education trends and needs as well as reform initiatives. Now Lisa feels confident in her new job, leading Boys & Girls Clubs of Western Pennsylvania as they help schools and teachers throughout the region put kids on paths for success.