Jon LeDonne '05 and Maggie Pope '06
This fall the Colonial Couple both kick off head coaching gigs at Pine-Richland, where they also are raising their three kids.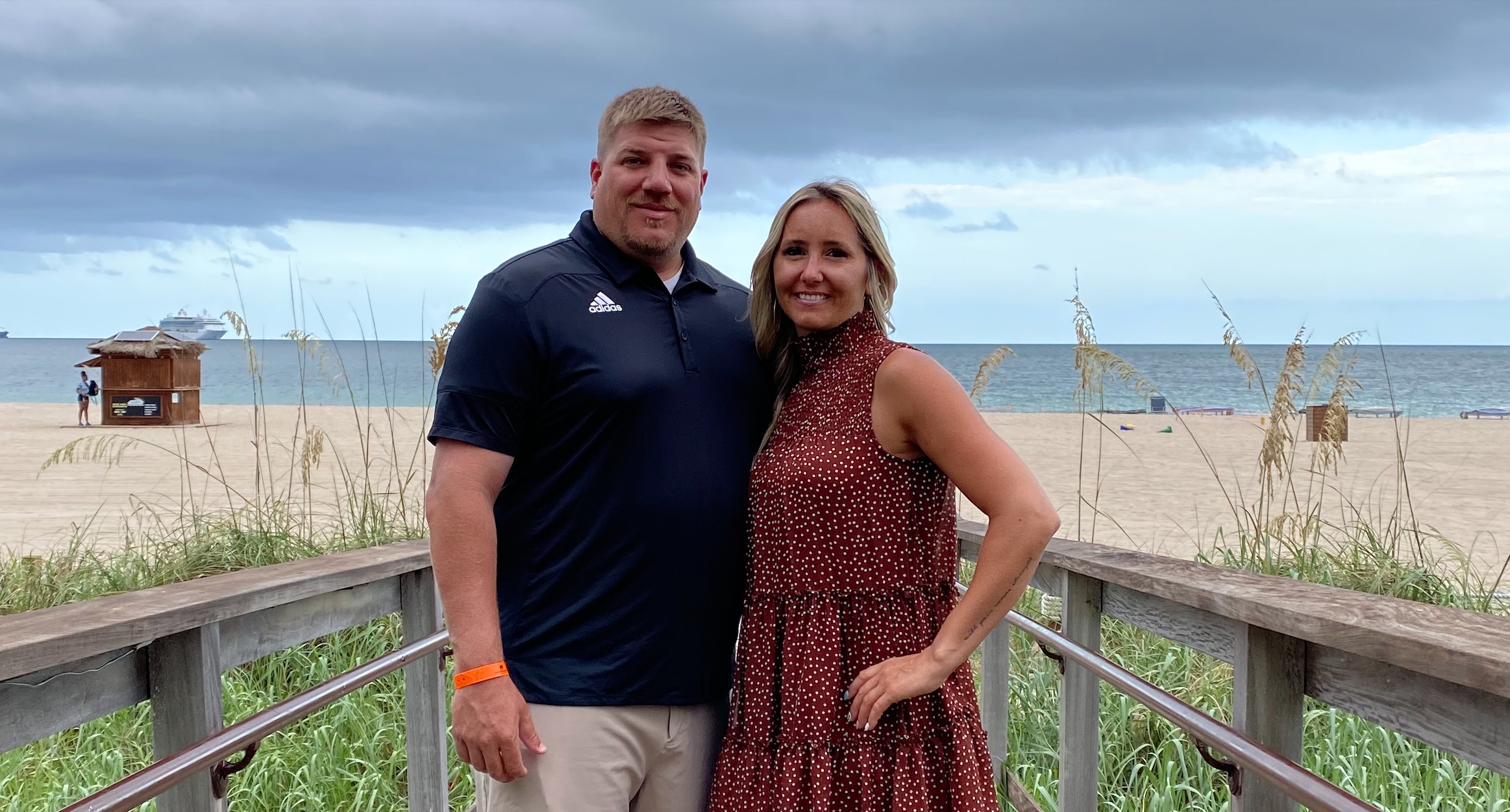 Jon LeDonne '05 and Maggie Pope '06 are dedicated parent volunteers and youth coaches at Pine-Richland School District, and now they both are starting new head coaching jobs there: Maggie with the 5th-7th grade cheerleaders, and Jon with the high school football team.
Jon took the job with the Rams this year after five seasons coaching their WPIAL 5A rivals Penn Hills, which won a state title in 2018 under his leadership. Several members of his former coaching staff have come with him to Pine-Richland. Their current squad of players will soon line up against the same boys they coached last year.
"It's going to feel a little different looking at them from the away sidelines, since we built relationships with a lot of the kids over the years," he says. "We always talk to them about controlling our emotions, so we're going to have to do that for sure."
One of a family of six boys whose dad coached their youth football team, Jon played linebacker and tight end for an Aliquippa team that won the WPIAL championship. Also class valedictorian, he was recruited to play linebacker for the Colonials and also was drawn to the manufacturing engineering program.
Maggie also played on a WPIAL title-winning team as a softball centerfielder for North Hills, and she also was recruited to play at RMU. They got to know each other, and Jon eventually asked the marketing major on a dinner date. He surprised Maggie by picking her favorite Italian restaurant. Then he surprised her even more when the check came and he presented a buy-one-get-one-free coupon.
"It was exactly him," says Maggie, who still teases Jon about it. "He is true to himself. He doesn't have to impress anybody. What you see is what you get with him."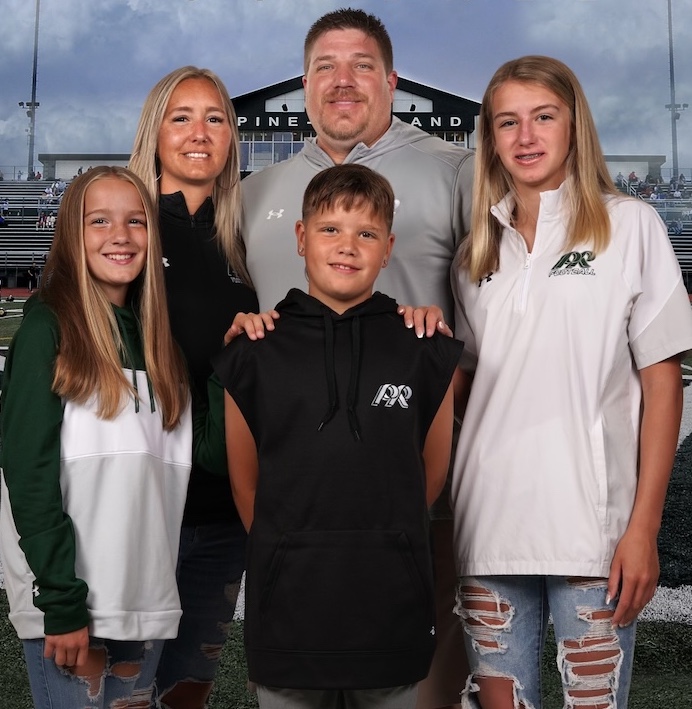 The Colonial Couple, in addition to their parental and coaching duties, each have interesting full-time jobs. Maggie is a vice president for Western Spirits Beverage Company, the Kentucky maker of Bird Dog flavored whiskey and several other brands. She oversees sales and supply to Pennsylvania, Ohio, West Virginia, and other states in the East where alcohol sales are governed by a state liquor control board.
Jon is a principal engineer at the Bettis Atomic Power Laboratory, which designs and develops nuclear power systems for the U.S. Navy. His proudest moment, he says, was attending the launch of a nuclear submarine. To do that kind of work, Jon first had to get his master's and then a Ph.D. at CMU, which he did while also coaching high school football.
Now with homework, practice, and games for daughters Mia and Makenna and son Marco, life is always busy. "We're at three different ballfields in the spring, three different football fields in the fall, three different gyms in the winter for wrestling and basketball," Jon says. "We enjoy any down time just sitting at home relaxing."