RMU Theatre
See a show by the Colonial Theatre — or get courageous and audition.
The Colonial Theatre is home for RMU's theatre community, students, professionals, alumni and community members!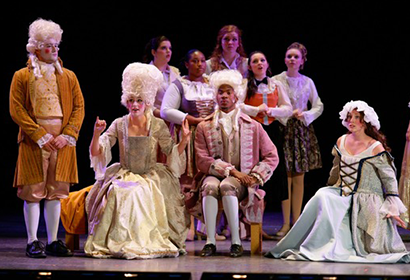 Professional Level Productions
RMU Theatre creates professional quality theatrical productions performed in front of jam-packed audiences. For over 50 years, Robert Morris' Theatre Program has been a place for students to refine their talents, forge life-long friendships and create lasting memories of their college experience.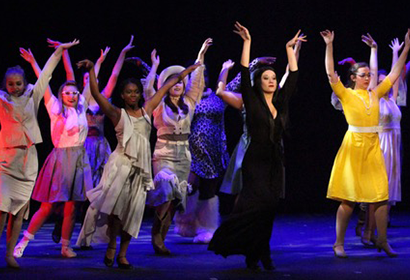 Collaboration with Professionals
Participants in the RMU Theatre have the unique opportunity to work with professionals from the Pittsburgh theatre scene. Students to contribute to every aspect of the production process under the guidance of highly talented artists in RMU's expansive network.
Study Anything
Productions are student-focused, featuring students from every academic discipline. Open auditions are held for each show, providing vast amount of opportunities to all students. During 2019's production of The Addams Family, the cast of 30 students represented 17 different majors from all of RMU's Academic Schools.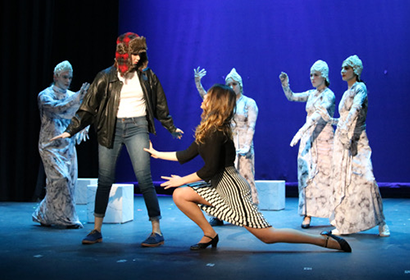 Build Character
Theatre students commit to a rigorous yet fun production process. Participants learn the importance of reliability, time-management, and discipline as they balance the needs of the show with their Academic and Social commitments. Theatre students are involved in all aspects of the RMU experience, including clubs, Greek organizations, honors societies, band, and athletic teams.