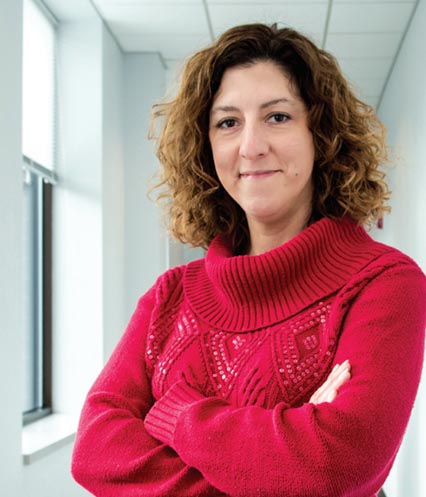 "The internship requirement is huge. It gives you such great exposure and experience. It really helps get your foot in the door."
You might call Sarah Burns a jack- of-all-trades. As a quality assurance engineer for Mitsubishi Electric Power Products in Pittsburgh, not only does Sarah make sure the company's products are top-notch, she also qualifies vendors and performs in-depth investigations whenever problems arise. It's the kind of challenging yet satisfying career she dreamed of at RMU while earning her bachelor's in mechanical engineering and her master's in engineering management.
Landing a job with Mitsubishi came as no surprise for Sarah, thanks to her yearlong internship with the company as an undergrad — which helped get her foot in the door, literally. Since then she's earned accolades from her managers on the professionalism of her presentations, something she attributes to RMU's focus on communication skills. All engineering students in RMU's School of Engineering, Mathematics and Science complete an academic internship to put their skills to the test in a real-life industry setting.