Newsroom
Robert Morris University
RMU Adds Nine New Degree Programs in Media Arts and Communication
All degrees will be offered on campus starting in the Fall 2021 semester.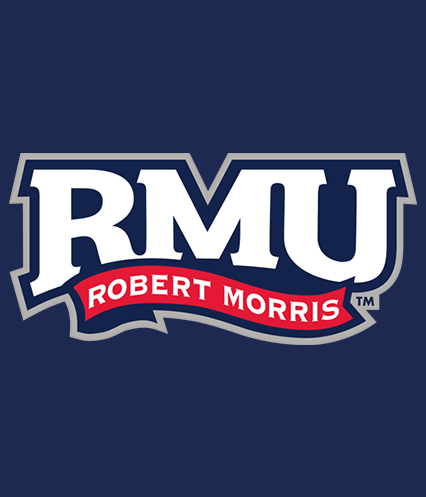 The Robert Morris University School of Informatics, Humanities and Social Sciences has added nine new bachelor's degree programs, further broadening its offerings for students interested in careers in media, design, and communication.
The programs will be offered on the RMU Moon Township campus beginning in the fall semester in the Department of Arts and Humanities and the Department of Communication and Organizational Leadership.
DEPARTMENT OF ARTS AND HUMANITIES
Cinema and Photography B.A. and B.F.A. — For students interested in careers in photography, film production, and broadcast television, with both a flexible degree option that takes a critical approach to understanding the creative industry, and a more hands-on studio focus fine arts track.
Graphic Design B.A. and B.F.A. — For students pursuing careers in visual communications, web design, illustration, typography, logo and advertising design, or digital art, both a broad-based liberal arts degree and a studio-intensive option.
Professional Writing B.A. — For students seeking a flexible program ideal for transferring credits or pursuing a dual major or focus, such as law school, as well as careers in publishing, editing, social media production, digital or other content production.
User Experience/User Interface (UX/UI) Design B.A. — For students who want to learn how to creatively improve experiences within a variety of fields from entertainment and game design to marketing and healthcare.
DEPARTMENT OF COMMUNICATION AND ORGANIZATIONAL LEADERSHIP
News and Sports Communication B.A. — For students who are interested in journalism, sports reporting, new writing, and broadcasting, with a focus on leadership, ethics, and diversity.
Public Relations and Advertising B.A. — For students who want to learn how to create campaigns in a changing industry and maintain meaningful relationships with stakeholders by using strategic tactics and analytics.
Strategic Communication B.A. — For students interested in a variety of careers in business, nonprofits, and agencies using targeted, research-based, trustworthy, and creative communication to accomplish their strategic goals.
"These new degrees will provide options for students to gain the knowledge and skills they need to succeed in a variety of fields, learning from faculty scholars who understand and have professional experience in the relevant industries," said Amjad Ali, dean of the School of Informatics, Humanities and Social Sciences. "We are excited about these new majors and the opportunities they offer students to develop real-world expertise while becoming effective, creative thinkers."
Students in the School of Informatics, Humanities and Social Sciences have access to its Wheatley Center facilities, which feature large, well-lit art studios and spacious labs with cutting-edge computers and software, a wide-format inkjet printer, laser cutter and printer, 3-D printers, woodshop, lighting studio, and exhibit spaces to showcase students' creative work. In addition, the Academic Media Center houses one of the largest television studios in the region, with green screen and virtual set technologies, along with a state-of-the-art Master Control room and a tapeless control room with high definition capabilities.