Newsroom
Robert Morris University
Robert Morris University Joins Optimum CareerPath Partner Program
Developing Talent for a Career in Healthcare IT.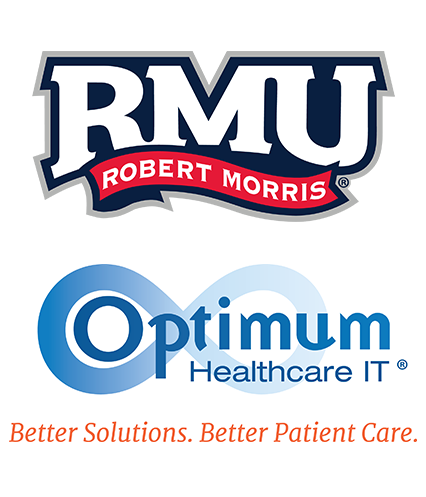 Robert Morris University is the newest university partner in the Optimum CareerPath™ apprenticeship program for information technology careers in healthcare. Operated by Optimum Healthcare IT, a staffing and consulting services company, the program creates career pathways between college students and the healthcare industry.
RMU is the fifth university in the country to become a Optimum CareerPath university partner, joining UT San Antonio, the University of North Florida, the University of Colorado Denver, and the University of Rhode Island. The university offers several healthcare-related degrees, including an M.S. in Healthcare Systems Engineering.
Healthcare organizations face many talent management challenges, such as costs, HR time constraints, training investment, attrition, diversity and inclusion, and inexperienced entry-level hires as they work to build their teams. Optimum CareerPath is a targeted recruiting, training, and placement program focused on identifying and training high aptitude, early-career employees. These employees are then placed with our healthcare clients to help fill their teams with diverse, high-potential budget-friendly talent.
"Our mission is to be the gateway for great careers and great lives, and that means preparing students for the unique and evolving demands of each industry," said Derya Jacobs, RMU senior vice president for corporate relations and strategic initiatives. "Partnering with a cutting-edge company such as Optimum Healthcare IT ensures that our graduates will make an immediate impact in this growing field."
RMU graduates who enter the Optimum CareerPath program will go through an immersive training program that consists of two phases. The first phase is a Digital Health Certification Program, developed in partnership with the College of Healthcare Information Executives (CHIME), where a solid foundation of healthcare and healthcare IT knowledge is formed. Upon completing phase one, students move into phase two for application-specific technical tracks, focusing on specific IT skills and platforms used by healthcare organizations. After training, graduates are assigned to a project to gain practical industry experience and start a rewarding career in healthcare IT while receiving mentorship from Optimum staff throughout their assignment.
"The recruiting and screening process of candidates from our University Partnerships has brought us some amazing students and has allowed us to tailor the candidates to the needs of our clients," said Jason Jarrett, CEO of Optimum Healthcare IT. "I am excited to welcome Robert Morris University to the Optimum CareerPath program, and I am looking forward to seeing the quality candidates from the university."