Business Administration B.S. (Accounting)
Apply Today
The B.S. in Business Administration with a major in Accounting provides comprehensive coverage of the many functions performed by public and management accountants. From the beginning of their freshman year, students in the program learn the fundamentals of financial reporting and how to analyze and use financial information when making business decisions. They also learn how to leverage information technology and apply ethical principles and social responsibility in business interactions.
The program of study thoroughly prepares students for professional exams to acquire their CPA licensure and/or CMA certification, and is endorsed by IMA (Institute of Management Accountants). It has the flexibility to allow students to tailor their own path to graduation from various customizable options, with the assistance of their own career coaching team. Program curriculum is responsive to changes in industry and licensure needs, evolution of career expectations, and emerging technology.
Graduates go on to work in all areas of accounting, including auditing, taxation, managerial or cost, financial reporting, and governmental accounting. Jobs include certified public accountant (CPA), certified management accountant (CMA), internal auditor, IT auditor/consultant, data analyst, economist, and tax adviser.
With the 4+1 integrated degree program, students can go on to earn their M.B.A. with only one additional year of study. A variety of master's degree programs in computer and information systems can also be integrated this way. Interested students in this course of study may be eligible for the Early Law School Admission Program.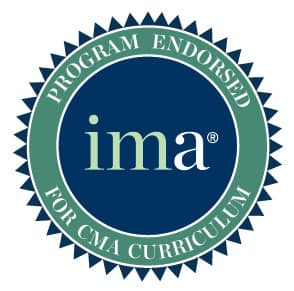 Contact Information
Jacob Peng
Email: peng@rmu.edu 
Phone: 412-397-6385
Fax: 412-397-2585
Room: Massey Hall 206
4-Year Course Plan

Freshman Year, Fall - 16 credits

CSEN1010 Reading and Writing Strategies
MATH1010 Pre-Calculus 
INFS1020 Introduction to Decision Support Systems
PSYC1010 General Psychology
ACCT2030 Introduction to Financial Accounting
FYSP1000 First Year Experience

Freshman Year, Spring - 18 credits

SOCI1010 Principles of Sociology
CSEN1020 Argument and Research
STAT2110 Statistical/Quantitative Analysis
ECON1020 Principles of Macroeconomics
ACCT2060 Managerial Accounting
History or Political Science elective

Sophomore Year, Fall - 17 credits

MGMT2200 Entrepreneurship and Innovation
MGMT2025 Cloud Computing for Business 
CSCM1030 Public Speaking and Persuasion
ACCT3030 Intermediate Financial Acct I
ECON1030 Principles of Microeconomics
ACCT3110 Taxes I
ACCT3015 Professional Accountancy and Technology Seminar

Sophomore Year, Spring - 18 credits

MGMT2000 Management Theory and Practice
BLAW2000 Law, Business, and Society
CSCM2040 Professional Communicants in Workplace
ACCT3040 Intermediate Accounting II
MARK2000 Marketing in Interconnected World
Non-Business Elective: ACCT4903 (Recommend VITA or other sophomore internships)

Junior Year, Fall - 15 credits

ACCT3060 Accounting Information Systems
ACCT3100 Cost Accounting I
Natural Science Elective
ELIT____ Literature Elective
FINA3000 Principles of Finance

Junior Year, Spring - 15 credits

ACCT Restrictive Elective: ACCT3070 or FINA3050
MGMT3050 International Business
Business Administration Elective*
HUMA1010 Humanities: Art/Music
Non-Business Elective

Senior Year, Fall - 12 credits

ACCT4010 Auditing
ACCT____ Accounting Elective*
Business Administration Elective*
Non-Business Elective

Senior Year, Spring - 9 credits

MGMT4850 Strategic Management
ACCT____ Accounting Elective*
Non-Business Elective

* All Business Electives must be a 3 or 4 level course
Sample Courses:
These are some of the classes for students in this academic program:
Managerial Accounting
Intermediate Accounting
Accounting Information Systems
Accounting, Finance, Management, Marketing
Communication Skills, Economics, Humanities, History, Sciences, etc.
Top Employers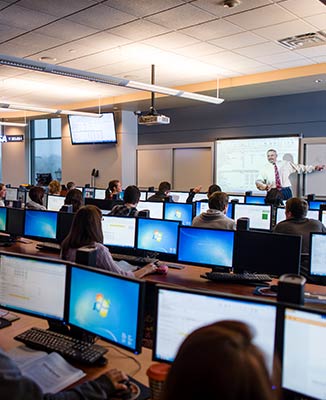 School of Business
For nearly a century, our business students have learned to excel in a demanding professional world. With corporate connections and expert faculty mentors, our heritage is your future.
Visit School Site