Class Notes
September 2022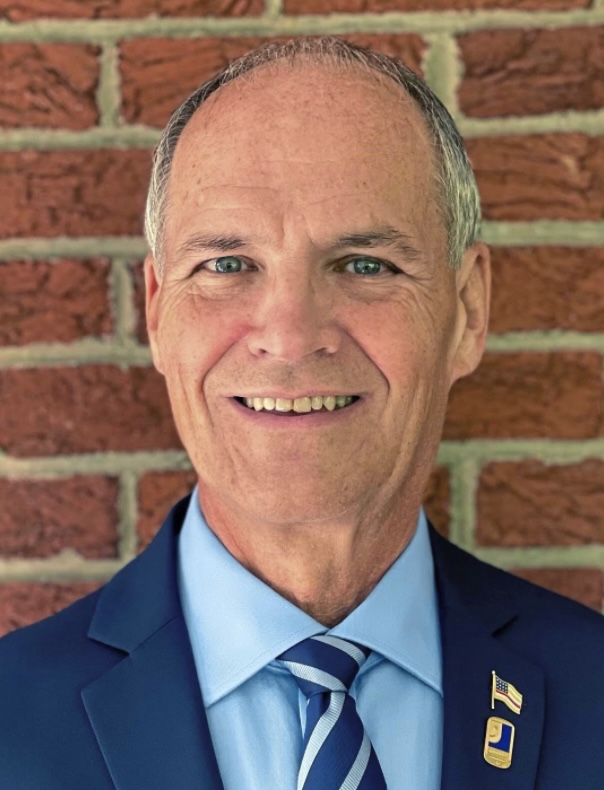 Michael Smith '77 announced he will retire in October after 20 years as the CEO of Goodwill of Southwestern Pennsylvania. Michael is also a member of the RMU Board of Trustees. He joined Goodwill in 1989 as its controller, and in his two decades at the head of the organization he oversaw its annual budget double to nearly $60 million.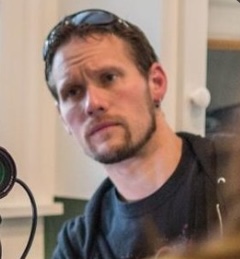 Justin Seaman '08 directed an indie horror film, "The Barn: Part II," which premiered in August at the Hollywood Theater in Dormont. The new movie will be available soon on DVD and Blu-ray at screamteamreleasing.com. Lexi Dripps '14 stars in the sequel as the sole survivor from the cast of Justin's original 2016 film, "The Barn."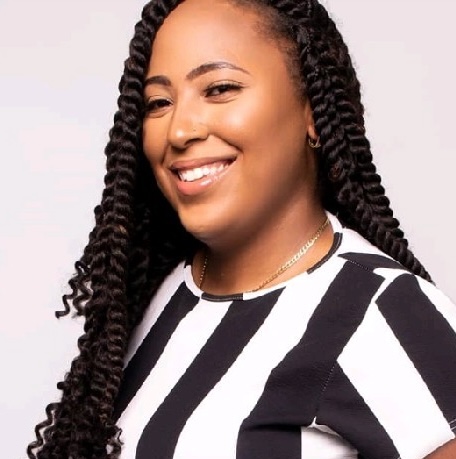 Alaina Gandy '12 is front desk coordinator at Georgetown University Law Center in Washington, D.C. She worked the last six years in health care and was previously an ICU secretary and cardiac monitor technician for Allegheny Health Network in Pittsburgh.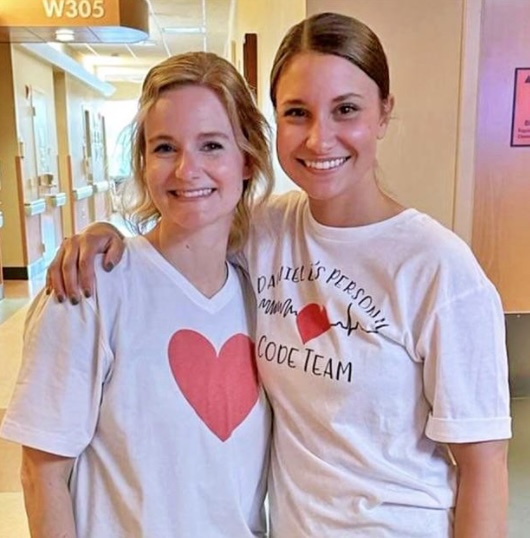 Julia Conroe '16 saved the life of her friend and fellow nurse, Danielle May, at UPMC Hamot in Erie this March. When Julia witnessed Danielle slipping into cardiac arrest at the start of their shift, she performed chest compressions until doctors arrived with a defibrillator. The full story is here in the Post-Gazette.
Vic Gregovits '86 is executive vice president of sales and marketing for Hall of Fame Resort & Entertainment. The company owns Hall of Fame Village, a multi-use sports and entertainment complex under construction in Canton, Ohio, adjoining the Pro Football Hall of Fame. Vic formerly was president of the Pittsburgh Riverhounds.
Josh Dluhos '06 M'09 M'11 was elected to the board of directors for the Society of Financial Service Professionals after a successful two-year term as president of the Pittsburgh chapter. Josh is senior director of estate and gift planning for western Pennsylvania and northeast Ohio at the American Cancer Society, where he has raised over $40 million in gifts.
Previous Class Notes
August 2022

August 2022

Andy Pulkowski '85 is the owner of a new Chick-fil-A now being built in Collier Township. He and his wife, Susan Edwards Pulkowski '89, have returned to Pittsburgh after operating their first Chick-fil-A in New Jersey.

Dan Stipetich

Dan Stipetich '93 has been named director of commercial sales for Vitro Architectural Glass, formerly PPG Glass, serving the construction industry. He was previously the company's sales director for the eastern region.

Nickole Love Nader '97 opened Baked With Love, a cake and pastry shop in Monroeville. Nickole is also an analyst for PNC Bank and has been baking for much of her life, including a stint at Oakmont Bakery.

Jeff Garner

Jeff Garner '99 is the new president of the Pittsburgh Riverhounds. Jeff was previously the president of business operations for Orange County SC, last year's winners of the USL Championship, the soccer league the Riverhounds compete in. He has also worked in Minor League Baseball and as an assistant athletic director at Penn State managing ticketing and fan services for Beaver Stadium.

Jennifer Crudden

Jennifer Crudden '01 M'05 was named to the board of directors of Retail Confectioners International, a trade association for the chocolate and confectionery industry. Jennifer is executive vice president and majority shareholder of Rosalind Candy Castle in New Brighton, Beaver County's oldest candy store.

Ryan Sheedy '04 and his wife, Ashley Gibbs, are the co-founders of Mejo, an Arkansas-based company that has launched a new web app to help parents of children with serious health issues to organize and share crucial medical information. Ryan and Ashley have three boys, one with a very rare genetic disorder called Costello syndrome.

The Andersons

Jesse Anderson '05 and Mary Jane Anderson welcomed their first child, Charlie, this March. The Andersons live in Dallas, where Jesse is CEO and co-owner of Snider Advisors, an investment management firm.

Beth Heuer

Beth Heuer D'14 is an associate professor of clinical instruction in the nursing department at Temple University and a behavioral health pediatric nurse practitioner at Temple University Health System. Beth is also executive board secretary for the National Association of Pediatric Nurse Practitioners.

Jonathan Beckas '17 is a trained stuntman jousting at Medieval Times at Lyndhurst, N.J. He was recently quoted in the New York Times explaining why performers at the venue have unionized: "I am a knight, but I'm also a human."

Kristen Davis '22 is a research and operations associate for the Aspen Leadership Group, an executive search firm for philanthropic organizations. She works on candidate and market research, search promotion, and business development efforts.

IN MEMORIAM

Jeffrey Pritchard

Jeffrey Pritchard '12 passed away unexpectedly of natural causes on July 9 at his home in Monaca at the age of 57. Jeff was a Social Security claims specialist in Ambridge and an Air Force veteran who served for 31 years, retiring with the rank of master sergeant. He is survived by his wife, Renee, four children, and seven grandchildren.

July 2022

July 2022

Bob Sproule

Bob Sproule '73 brought his RMU colors to a glacier on the Columbia Ice Fields of Jasper National Park in western Canada on a recent trip. It was a bittersweet moment without his favorite travel companion and wife of 47 years, Marilyn Moellenbrock Sproule '74, who passed away in October. The Colonial Couple began dating after they met in history class and were married two years later.

Eric Fair

Eric Fair '03 M'03 has been promoted to the leadership team of Schneider Downs Wealth Management Advisors as a new shareholder. Eric joined Schneider Downs in 2011 and is experienced leading teams through IT governance, risk, and compliance initiatives.

Jennifer Klein

Jennifer Klein '11 was promoted to assistant vice president for commercial banking at Mars Bank, where she has worked for more than ten years. Jen is a mother of three and lives in Richland Township.

Alexis Walker

Alexis Walker '19 is program manager for GirlGov at the Women and Girls Foundation. She also is part of Level Up, a new coalition of regional women's organizations lobbying employers across the Pittsburgh area to close the persistent wage gap for women, especially those of color.

Owen Krepps '22 has joined the Boulder City Review as a reporter. Owen grew up on a farm in northwestern Pennsylvania and has covered sports for several news outlets including Sentry Media.

Kevin Prykull M'82 joined The Alta Group, an equipment finance advisory firm based in Rochester, N.Y. A recognized expert in the equipment leasing and finance industry who was most recently a senior vice president at PNC Equipment Finance, Kevin will help clients develop credit risk management strategies. He lives in Pittsburgh with his wife, Karen.

IN MEMORIAM

Patricia Rush

Patricia Rush '49 of Avella passed away at the age of 92 in her home July 5 surrounded by family. She raised a family on a farm with her husband, Donald Rush, and later was a secretary for the school district and Washington & Jefferson College. She enjoyed ballroom dancing with her second husband, Albert Astorino. Patricia is survived by her children and numerous grandchildren.

Lyndee Ann Ramsey Wielobob

Lyndee Ann Ramsey Wielobob '11 passed away on July 7 from a ruptured aortic aneurysm. Lyndee enjoyed running, traveling, and visiting vineyards and worked at Duquesne Light. She is survived by her husband, Joshua Wielobob, her father, Jack Ramsey, and siblings Jeff, Debbie, and Tim.
June 2022

June 2022

Kathleen Cranmer Erbaugh '67 is the senior program assistant for the Mallory-Wilson Center for Healthcare Education at Miami University in Ohio. She works with premedical students and corresponding doctors to create shadowing opportunities.

Brenda Lauderback

Brenda Lauderback '72 received the President's Lifetime Achievement Award, the highest civil volunteerism award presented by the White House, in honor of more than 4,000 hours of community service. Brenda is chair of the board of Denny's and a member of the Sleep Number and Wolverine Worldwide corporate boards. She is one of the National Association of Corporate Director's Top 100 Directors and was named among Savoy Magazine's Most Influential Women in Corporate America.

John Chrisman

John Chrisman '85 is the new chief executive officer of the American Dairy Association North East based in Syracuse, N.Y. The organization is the regional affiliate of the National Dairy Council and represents 9,000 dairy farmers.

Charles Krugh

Charles Krugh '94 has been named president of Bath Iron Works, a Maine shipbuilder that supplies vessels for the Navy. Krugh is an Army veteran and former vice president at Gulfstream Aerospace.

Simone McMillion Tarver

Simone McMillion Tarver '04 M'06 D'09 has been named a Crain's New York Business Notable in Advertising, Marketing and PR. Simone is associate executive director of marketing and communications at City College of New York, where she launched a new CCNY website, rebranded City College, and created advertising campaigns reaching international audiences.

Marshall Scott

Marshall Scott '05 has been named chief financial officer of Spartech, a St. Louis manufacturer of engineered thermoplastics and custom packaging. Scott originally joined Spartech in 2011 as a senior financial analyst and most recently was CFO of PARIC Corp., a general contractor.

Kunta Fossett '12 has been promoted to program development manager at the Carnegie Mellon University Software Engineering Institute. He was formerly a deputy client liaison at the institute.

Michael Keegan

Michael Keegan '13 is a mounted police officer with the New York Police Department assigned to Troop B in Midtown Manhattan, a beat that includes Times Square and the Theater District. Michael is a former RMU lacrosse team captain and an officer in the Pennsylvania National Guard.

 

IN MEMORIAM

Paul Mehal '72 of Lake Wales, Fla., passed away on April 30 at the age of 80. Paul served as a medical corpsman in the Army and was CFO of the Richards Group, a real estate development firm in Fairfax, Va., before starting his own accounting firm and leisure travel company and teaching accounting in community college. He is survived by his wife, Judith, his daughter Mary Ann, and granddaughter Aubrey.

Thomas Parrish

Thomas Parrish '75 of Newtown, Bucks County, passed away on May 27 at the age of 73. He was a Vietnam War veteran in the Army and worked in sales, marketing and management for Johnson & Johnson, Bristol Myers Squibb, and West Pharmaceuticals Services. He is survived by his wife, Marcia, and children Shannon, Allison, and Ryan.

May 2022

May 2022

Roger Dolanch '61 is president/broker of Century 21 Frontier Realty in Peters Township. Roger has been at the independently owned and operated franchise since he and his father bought it in 1962.

Donald Owrey

Donald Owrey M'95 has been named the next president and CEO of Atlantic General Hospital and Health System near Ocean City, Md., beginning in June. He has spent the past 20 years in various leadership roles with UPMC, most recently as president of UPMC Williamsport.

Rob Baier '07 'M16 is the math curriculum specialist at Intermediate Unit 1, where he leads professional development and math consultations for school districts in Washington, Greene, and Fayette counties. He chairs the Pennsylvania Council of Teachers of Mathematics Conference and co-hosts the #DebateMath podcast.

Beth Heuer

Beth Heuer D'14 is secretary on the executive board of the National Association of Pediatric Nurse Practitioners and an associate professor of nursing at Temple University.

Tracey Sheetz

Tracey Sheetz D'14 has been named Vice President for Enrollment Management at Washington & Jefferson College. Tracey was formerly the dean of admissions at California University of Pennsylvania, and before that she was employed at West Virginia University, Duquesne University, and Seton Hill University.

Heather Erickson '18 M'19 has been named the coordinator of Grove City Hospital level 4 trauma center. She formerly worked in high-level patient care units as a nurse and in various leadership roles at Allegheny General Hospital.

 

IN MEMORIAM

Beverly Jean Mascara

Beverly Jean Mascara '55 of Belle Vernon passed away at her home on March 27. Beverly worked at Westinghouse, Lukas Auto Body, Corning, Genesis, Disney, Epcot and for the State of Florida, as well as the Presbyterian Church. She devoted much of her time and energy as a caregiver to family members, including her mother, who passed away at the age of 105.

Robert M. Reda '86 passed away at his home on April 22 at the age of 59. Bob was a small business owner of Reda Transportation and an avid sports fan who loved to watch his boys play many sports and his grandson play baseball. He is survived by his wife, Cynthia, sons Maxwell, Anthony, and Leo, and two grandsons.

April 2022

Maryann Abruzzi-Zarichansky '86 M'95 retired after 35 years working as a supervisory auditor for the Defense Contract Audit Agency in Washington, DC. At her retirement ceremony, Maryann received a flag flown over the Pentagon among other honors. She plans to spend time with family and their four dogs, and also go camping and traveling.

Kevin L. Frank '03 is director of safety and security at Nemacolin Woodlands Resort. He previously worked in the public sector and has taught technology to others in the police and security fields.

Chester Thompson

Chester Thompson D'13 has been named the first chief executive officer of the new Midland Innovation + Technology Charter School, which will open in the fall. A former assistant vice president and adjunct professor at RMU, Chester was also the former director of the university's Black Male Leadership Development Institute. He most recently was an associate dean at Community College of Beaver County.

Lauren McIntosh

Lauren McIntosh D'18 married Stephen Patrick at Saint Christine Roman Catholic Church in Youngstown on February 26. Lauren is a certified family nurse practitioner and a registered nurse manager for Mercy Health at Austintown Medical Center in Youngstown. The couple live in Canfield, Ohio.

Kirsten Welsh

Kirsten Welsh '19 became the first female to officiate for the American Hockey League and Ontario Hockey League this fall. Kirsten was captain of the Colonials women's hockey team and was named CHA Defender of the Year in 2018.

 

 

IN MEMORIAM

Christian Eric Engelbert

Christian Eric Engelbert M'06 M'09 passed away March 5 at the age of 44 after a long battle with colorectal cancer. He worked in IT, most recently as director of technology for South Park School District. Christian is survived by his wife, Jenay, and children Vivian, Westin, Riley, and Max.

March 2022

March 2022

Tim Haseleu '84 was named vice president and branch manager for Erie Insurance in Raleigh, N.C. Tim joined Erie Insurance in 1996 as a claims adjustor and most recently was a senior district sales manager in the company's Pittsburgh branch.

Eric Renner '84 was named to the Pennsylvania Business Central Top 100 People of 2022 list. Eric is CEO and president of 1st Summit Bank of Johnstown and has more than 35 years of banking and executive leadership experience in finance, credit, retail and business banking.

Robert Kramer

Robert Kramer '85 joined Cincinnati-based ChemQuest Group as a director, where he will focus on plant and process optimization, supply chain strategy, and management. Robert formerly was president of Rose Plastic in California, Pa.

John Lucas '86 joined the board of directors of the National Automated Clearing House Association (Nacha), which oversees the electronic system for moving money between U.S. financial institutions. John is director of product management and development for treasury and payments solutions at Synovus Bank of Georgia.

Renee Treonze Alfera

Renee Treonze Alfera '00 M'02 M'08 married Brian Alfera on January 30, 2021, at a small ceremony in Center Township and renewed their vows on July 9 at the DoubleTree Hotel in Cranberry Township. The couple welcomed a beautiful baby daughter, Gabriella Marie, on December 7.

Max Fisher '01 was named general manager of the Gold Strike Casino Resort in Tunica, Miss. Max was formerly the senior vice president and CFO of the MGM National Harbor in Baltimore.

Tom Woodrow

Tom Woodrow M'01 was named to the Pittsburgh Business Times "20 People to Know in Engineering." Tom is head of the engineering and construction departments of the Allegheny County Airport Authority and is assisting with oversight and management of the Pittsburgh International Airport's $1.4 billion main terminal modernization.

Dawn Spence

Dawn Spence M'06 was named to the Pittsburgh Business Times "20 People to Know in Engineering." Dawn is project manager of the aviation group at Michael Baker and oversees projects and contracts with airports, including Pittsburgh International Airport.

Logan Williams Carmichael

Logan Williams Carmichael '12 M'14 was promoted to chief people and culture officer at the Pittsburgh Water and Sewer Authority from director of human resources. Logan was in numerous Colonial Theatre productions and previously worked at the Allegheny County Airport Authority.

Samantha Kovalyak

Samantha Kovalyak '16 has joined the Pittsburgh office of law firm Blank Rome as an associate in the general litigation group. Samantha focuses her practice on employment litigation and was previously with Horne Daller.

Kelly Jones

Kelly Jones '19 M'19 is supply chain manager at Kocsis, a hydraulic manufacturer based in suburban Chicago. Kelly is implementing her honors thesis about inventory management to increase accuracy and efficiency at her job.

 

 

IN MEMORIAM

Mark Magone

Mark Magone '79 passed away on January 23 at the age of 66. He was a tennis pro and coach at Saddlebrook Resort in Wesley Chapel, Fla., and worked with many famous athletes, including Chris Evert, Pete Sampras, Jennifer Capriatti, and Andre Agassi. He is survived by family including his mother, Wanda Magone '43.

James "Jimmy" Rowe '09 passed away on January 24 in Falls Church, Va., at the age of 47. James was a veteran of the U.S. Navy and was employed with construction and facilities management at the Office of Veterans Affairs in Washington and was an avid comic book collector and a generous person who gave willingly to those in need.

 

February 2022

February 2022

Gary Doyle '96 was hired as the new CFO of Greater Pittsburgh Community Food Bank, where he will oversee all finance, accounting, treasury, and information technology. Gary has more than 30 years of experience in operational and financial stewardship and significant involvement in the nonprofit sector.

Dan Rossi M'04 became the new executive director of the Palm Springs Animal Shelter in California. He formerly was CEO of Humane Animal Rescue of Pittsburgh, and before that he was head of the Animal Rescue League in East Liberty.

Jason Kobeda

Jason Kobeda '07 accepted an offer from the National Basketball Association to be its venue logistics and planning lead in New York. Most recently he was assistant director of facility operations for the Pittsburgh Steelers, and before that he was in New York as senior coordinator of ballpark operations for Major League Baseball.

IN MEMORIAM

Jack Romigh

Jack Romigh '75 of Brighton Township passed away January 25 at the age of 78. Jack served in combat duty in Vietnam as a Marine. He was a the union treasurer at Westinghouse in Beaver and became a leader in the Boy Scouts and an avid ice skater. Jack is survived by his two daughters and two grandsons.

January 2022

January 2022

Cynthia Viveiros White '00 and Garth White '99 welcomed their second daughter, Amber Dean, on November 30.

Taylor Durham

Taylor Durham '11 M'14 is director of marketing and digital studios at Venture Lab at the University of Pennsylvania, working with student and alumni startups on branding and marketing. He also launched a digital design studio to aid in content marketing, social media, digital marketing, and creative strategies in addition to launching ventures in the marketing and media spaces.

Amanda Faulkner

Amanda Faulkner '14 received the Daisy Award for Extraordinary Nurses from UPMC Children's Hospital for December. She was nominated by a patient with sickle cell anemia under her care, who said that Amanda stands out from hundreds of nurses the patients has met for her supportive and cheerful demeanor and helpfulness above and beyond the norm.

IN MEMORIAM

Frank Albanese

Frank Albanese '73 of Monaca passed away December 30 at the age of 70. Frank was the owner of GNU Tub in Monaca for 42 years and served as treasurer of the Monaca Sons of Italy. He is survived by his wife, Roni, and son, Michael.

Robert Boone Jr. '73 passed away on January 5 in Wheeling at the age of 77. Bob was an Army veteran who served in South Korea and had a long career in the steel industry, retiring as plant manager for Ohio Valley Steel. He also loved boating. He is survived by his wife, Adele, and children Renee, Robert, Kimberly, and Regina.

Paul Kokoski

Paul Kokoski '74 of Harmony Township passed away at home on January 6 at the age of 75. He was an Army veteran of the Vietnam era and served as a commissioner of Harmony Township for more than 30 years. Paul is survived by his wife, Carol, and children Carrie and P.J.

Craig Lehmann

Craig Lehmann '86 passed away at at home on December 31 at the age of 58. He met his wife, Jane, at RMU and was the fourth generation to work in the family-owned business in Tarentum, where he was an insurance and real estate agent. He is survived by his wife and two sons, Mike and Nick.

David Auld '01 of McMurray passed away on December 22 surrounded by his family. He was a Navy veteran and served as sonar technician on a nuclear submarine, then earned a computer science degree from RMU and worked in IT before switching careers to establish Harry's Pizza in McMurray with his brother. David is survived by his true love, Jennifer Growall, and their five children, Jody, Elsie, Henry, Beatrice, and Penelope.

December 2021

Irene Dobies

Irene Dobies '83 was honored recently with her third Paul Harris Fellow Award from the Rotary Club of Jamestown, N.Y. Irene is the retired director of the Small Business Development Center at Jamestown Community College, a position she held for 31 years.

Troy Fabiano

Troy Fabiano '94 has become the head coach of the University of Kentucky women's soccer program. He is the former head coach at the University of Wisconsin-Milwaukee, where he led the team to six regular season and four tournament championships and was named Horizon League Coach of the Year six times. He was men's soccer NEC Player of the Year as a senior and is in the RMU Hall of Fame. Troy and his wife, Melissa, have three sons: Stefano, Marco, and Nico.

Dillan Gaydos

Dillan Gaydos '19 earned his commission as an ensign of the U.S. Navy and is attending flight training in Pensacola, Fla. He spent two years in Oakland, Calif., as a math teacher for AmeriCorps.

Denzel Carter

Denzel Carter '16 M'17 opened Deadstock & Dandies, a New Kensington shoe store selling rare sneakers and vintage sports jerseys. He had previously worked in management for GNC and at BNY Mellon.

Steven Sims '06 is vice president of WOW Presents Plus, the streaming platform of the creators of the Emmy award-winning RuPaul's Drag Race. He lives in Los Angeles and has produced unscripted series for HBO, NBC, Facebook Watch, VH1, and Bravo.

Justin Keally M'15 was promoted to vice president at NielsenIQ, where he oversees data science and delivery to Fortune 100 companies to aid them in making business decisions. Justin leads three divisions of data analysts providing business consulting services for major corporate clients.

IN MEMORIAM

Nancy Grant '81 M'87 of Bethel Park passed away on November 22 at the age of 63. She was a professor of computer and information technology at Community College of Allegheny County, and earlier this year was honored with an award of excellence from the community college. Nancy is survived by her daughter, grandson, and siblings.

Ronald Bober

Ronald "Tex" Bober '65 of Natrona passed away on November 22 at the age of 79. He retired in 2006 after working 41 years as a desk sergeant for Harrison Township. Ron was the former president and treasurer of the Polish National Alliance Group 599 bowling league and a former coach of Natrona Heights Little League and the St. Joseph High School basketball team.

November 2021

November 2021

J. Perry Haupt

J. Perry Haupt '55 has slowed his missionary travel, which in 27 years has taken him to Belarus, Nepal, Pakistan, and Liberia delivering Bibles. He worked at first as an accountant before moving to Altoona, where he and a business partner ran several discount stores and then opened an ice cream parlor called Alaskaland.

Vince Morales

Vince Morales '88 was named to the board of Teledyne Technologies. He is the chief financial officer of PPG, where he has worked for more than three decades.

Kimberly Pharr Moses

Kimberly Pharr Moses '89 is the senior director and deputy general counsel for privacy at Gateway Health. She was formerly a lawyer for the University of Pittsburgh and for UPMC's corporate and hospital division.

Carlos T. Carter

Carlos T. Carter M'00 has been named the new president and CEO of the Urban League of Greater Pittsburgh. He is the former executive director of the Homeless Children's Education Fund and has also worked in banking and was a consultant for Holy Family Institute, now Nazareth Prep.

Jessica Debo Mary '04 was promoted to the Google Workspace and project management office expert for the North and South America offices of Veolia Water Technologies, a French multinational water treatment company. Jessica lives in Moon Township with her husband, Jeff, and their rescue dog, Daisy.

Meghan Jent

Meghan Jent '05 was elected to the board of the Sparta Education Foundation, which raises money for public schools in Sparta, N.J. A senior customer manager for Mars Wrigley and a volunteer assistant coach for the high school girls basketball team, Meghan and her husband, Mark Stampfle '06, who works in IT for Selective Insurance, grew up in Sparta and returned there to raise their two children.

Gwen Dalphon

Gwen Dalphon '09 is president of the board of directors of the Delaware Academy of Physician Assistants. She is a licensed, board certified physician assistant in Delaware specializing in dermatology since 2013.

Nick Martini

Nick Martini '09 was elected district judge for Magisterial District 05-3-13 in Pittsburgh's western neighborhoods, succeeding his father Randy Martini, the previous incumbent. Nick formerly was a public schoolteacher and supervisor of the city's federal community block grant program.

James Esway '10 has been named general manager of two Olympic Steel flat-rolled metals facilities near Atlanta. He has more than 20 years of commercial and leadership experience in the metals industry.

Dr. Amanda Harrington

Dr. Amanda Harrington '17 in is in her intern year of oral and maxillofacial surgery residency at Woodhull Hospital in Brooklyn. She earned her doctor of dental surgery degree from Howard University.

Kevin Williams '11 accepted a position at WPXI-TV in Pittsburgh as executive producer of morning news. He has worked in various media production roles in Orlando, Pittsburgh, and Washington, D.C.

Garret Roberts '21 has accepted a job with the Beaver County Times as the public priority reporter covering police and courts.

IN MEMORIAM

George Hritz

George Hritz '67 of West Vandergrift passed away Oct. 7 at the age of 80. George played basketball at Robert Morris and served in the Navy during the Vietnam War era. He had retired from Rodan in Monroeville. He is survived by his wife Teresa, their son, and two grandsons.

Hubert "Hugh" O'Brien

Hubert "Hugh" O'Brien '75 of Hermitage passed away Oct. 8 at the age of 68. He retired after 40 years in corporate accounting and was diagnosed with ALS in 2018. He is survived by his wife Annette, three children, and three grandchildren.

October 2021

October 2021

Tricia Ryan

Tricia Ryan M'08 D'19 is a professor of nursing at Westminster College in New Wilmington and director of the school's new nursing department, which just graduated its first cohort of 10 students this year. The program is affiliated with the UPMC Jameson Hospital in New Castle.

Scott A Koskoski '02 is vice president for advancement and philanthropy at Boys & Girls Clubs of Western Pennsylvania in Pittsburgh. Scott also is co-founder of Seed, a boutique philanthropy coaching firm in Beaver. He and his wife, Melissa, live with their four children in Washington, Pa.

Ryan Painter

Jesse A Pigoni '18 is an independent financial advisor with Jumet Financial in Beaver Falls and is registered with LPL Financial. He recently obtained his CFP certification.

Ryan Painter '15 is vice president and vulnerability management governance risk lead at JP Morgan Chase in New York City in the firm's cybersecurity and technology controls department. Ryan is pursuing a Ph.D. in Information Systems and Communications at RMU and is an adjunct faculty member at RMU and West Virginia Northern Community College.

Cheryl Garcia

Lori Ball '94 is a cancer survivor and founder of Faith & Gratitude, a nonprofit organization providing empowerment and education to cancer patients and caregivers. Lori also is a contributing author of "Twenty Won: 21 Female Entrepreneurs Share Stories of Business Resilience During a Global Crisis." She lives with her husband, Dave, and their son, Joshua.

Ben Lewis

Cheryl Garcia '96 received "CFO of the Year" honors from the Pittsburgh Business Times. Cheryl is director of finance and administration for Literacy Pittsburgh.

Erich Dagnal M'95 was named the director of mergers and acquisitions for Genesis Biotechnology Group in Hamilton, N.J.  Erich previously held key positions at The Jackson Laboratory, Management Science Associates, and Crown Biosciences. 

Patricia Flanigan

Ben Lewis '13 joined Sutton Real Estate in Syracuse, N.Y., as a licensed salesperson and property manager. His primary role is overseeing property management and leasing of the Crouse Irving Memorial Physicians Office Building in Syracuse.

Bob Faurot

IN MEMORIAM

Patricia Flanigan '83 of North Fayette Township passed away on September 19. She retired as a senior financial analyst from Smith Cline Beecham.

Bob Faurot '78 of Warrenton, Va., passed away on September 2. Bob was a retired lieutenant colonel in the Air Force and had a long career in both the government and private sectors. He is survived by his wife, Anita, and two daughters, Cristelle and Danielle.

September 2021

Scott Barnes '97

Morgan O'Brien '82 M'85 has joined the Highmark Health board of directors. Morgan chairs the RMU Board of Trustees, as well as the current  United Way campaign and serves on many boards and civic organizations, including the AHN Cancer Institute.

John Wilson M'93 has been appointed to the board of the Fairmont State Foundation, a nonprofit organization that handles all private donations to Fairmont State University in West Virginia. John is a certified public accountant in his own practice, Schmidt & Wilson, in Bridgeville.

Georgia Pavlic-Roseberry D'19

Scott Barnes '97 was named vice president of information technology and chief information officer of Palm Beach Atlantic University, a private, Christian university in West Palm Beach, Fla.  Scott most recently had the same role at Geneva College in Beaver Falls.

Zach Ward '11 is the new women's soccer head coach at SUNY Delhi in New York. Zach most recently spent a year as assistant women's head coach at WVU Potomac State College in West Virginia, and before that was an assistant for the championship-winning team at Maine Maritime Academy.

LaCree Parrish '20

Georgia Pavlic-Roseberry D'19 has been named children's services director for the Jefferson County Board of Developmental Disabilities in Steubenville, Ohio. Georgia lives in nearby Winterville, and was an assistant principal at Indian Creek High School before her most recent work with the Ohio State Support Team for Region 12.

Garret Roberts '21

LaCree Parrish '20 is a production operator for Shell at the polyethylene cracker plant under construction in Monaca. She is profiled in a TV commercial for the company. When the polyethylene plant opens, LaCree will be maintaining and monitoring major pieces of equipment.

Anna Conover '21 completed a 10-week summer session learning military supply chain readiness at the Naval Supply Systems Command Business Systems Center. She has begun full-time civilian work in cybersecurity and risk management for the Department of Defense.

Darlene DePaoli Churney Jury '73 '97

Garret Roberts '21 has been named the public priority reporter for the Beaver County Times and Ellwood City Ledger. In addition to police and courts, Garret's coverage will include transportation, consumer protection, and other topics that have immediate impacts on readers.

In Memoriam

Darlene DePaoli Churney Jury '73 '97 passed away August 19 at the age of 67. Darlene earned an associate degree after high school and returned later to earn a bachelor's degree. Before retirement, she was an accounting secretary for Step by Step and an avid swing and jitterbug dancer.

July 2021

Nick Faraci '15

Nick Faraci '15 was chosen by his class to be the commencement speaker at the University of Central Florida College of Medicine, where he and 120 other students graduated with their M.D. degree. Nick specializes in internal medicine and plans to return to Pittsburgh for his residency.

Kenya Boswell M'06

Lisa Coffey D'19 will launch her new book, "iDid and uCan 2," with a reading and vendor showcase event on August 7 at Penn Hills High School. Lisa is the CEO of Four Pillars to Power Consulting, and the book is about living a purposeful life balancing foundation, faith, finances, and future.

Jeff Joll '83 contributed a chapter on computer passwords to "On Thin Ice," a book on cybersecurity for small and mid-sized organizations. Jeff is the owner of Computer Troubleshooters – Pittsburgh.

Samantha Medasie Walter '20

Kenya Boswell M'06 was appointed senior vice president of community affairs for Highmark Health. She previously was president of the BNY Mellon Foundation of Southwestern Pennsylvania and director of global impact citizenship for BNY Mellon.

Charlie Batch M'17 joined the advisory board of Hemp Synergistics, a Leetsdale maker of CBD powder for treating pain, inflammation, anxiety, and sleep disorders. Charlie is a cofounder of Impellia, a Michigan sports analytics company, and is a player advisor for a Harvard University football players health study.

Thomas Moore M'93

Gretchen Fry Chamberlain '04 M'10 became director of Pittsburgh regional sales for American Commercial Barge Line. Gretchen is secretary for the Waterways Association of Pittsburgh and an active member of the Pittsburgh Port Commission Stakeholders.

Molly Jo Smith '17 M'17 M'21

Samantha Medasie Walter '20 and Bryce Walter were married June 5 at Fernstone Retreat in Farmington, Fayette County. Samantha is attending law school at Penn State.

Thomas Moore M'93 joined the board of directors of Easterseals Delaware & Maryland's Eastern Shore, which provides services and advocacy for people living with autism and other disabilities. Thomas leads the global enterprise services team at W.L. Gore & Associates, makers of Gore-Tex and other polymer products.

Jayson Council M'04

Molly Jo Smith '17 M'17 M'21 married Joshua Jurik on May 14 at a small ceremony with their parents in Savannah. Molly is a lead analyst with BNY Mellon.

Jayson Council M'04 joined the strategic advisory board of Notion Consulting, a New York leadership and change consultancy. Jayson is lead adjunct faculty member of the master's program in nonprofit management at Columbia University School of Professional Studies.

June 2021

James N. Grant '84 and Jim Patrick Grant '96, father and son, provide facility management services at the Joseph Kohn Training Center in New Brunswick, N.J., through their business, Grant Integrative Facilities Management. The facility teaches blind and visually impaired people life skills that enable an independent lifestyle.

Kristin Lynch '01 M'03 has been named director of restaurant insights at Paytronix. Kristin will oversee restaurant brands' engagement with Paytronix Data Insights, leading a team of strategists and marketing specialists for more than 40 restaurant clients, including Jimmy Johns, Caribou Coffee and Qdoba, with the goal of increasing sales.

Nick Faraci '15 graduated from the University of Central Florida Medical School as an M.D. in May and was selected as their class commencement speaker. Nick was an Academic All-American and Campbell Award semifinalist who played football as a nursing student at RMU.

Amanda Harrington '17 graduated from Howard University College of Dentistry, earning her D.D.S.

May 2021

Noreen Parker '81

Noreen Parker '81 is the general manager and vice president of Fox 17, a television station in Nashville. She was profiled in Nashville publication StyleBlueprint as one of four women leading the city's newsrooms.

Dave Brendza '83 is the Division Vice President and General Manager for OneADP Augusta and Louisville locations and is a 37-year veteran of ADP. Dave leads and oversees their growth. Since his arrival, the Augusta facility has grown approximately 50% and he oversaw the $22 million expansion project completed in 2017. Dave recently shared insights in HR management as a speaker for the Augusta Metro Chamber.

Vic Gregovits '86 is the new team President of the Pittsburgh Riverhounds SC. Vic has worked in a variety of executive roles with sports teams and organizations across the country for 30 years and returns to his hometown of Pittsburgh in his new role with the professional soccer club.

Douglas Huffner '88

Douglas Huffner '88 joins the University of Toledo as associate vice president for risk management and chief risk officer. Douglas held a similar role at Ohio State University beginning in 2012.

Tonia Autieri '99 was honored with the Promising Practitioners Award from Pennsylvania Association for Middle Level Education. Tonia is a school counselor at the Boyce Middle School in the Upper St. Clair School District.

Jada Grandy-Mock '00 M'04

Jada Grandy-Mock '00 M'04 is featured on the cover of Charlotte N.C. publication Pride Magazine, as chief corporate community economic development officer at Fifth Third Bank. Jada leads their community development, corporate responsibility and Community Reinvestment Act (CRA) strategic initiatives. Her goal is to partner with community organizations that support small businesses, affordable housing, economic and workforce development to create financially inclusive and economically viable communities.

Frank Vieira '12

Frank Vieira '12 released his new album "Limbo Lane" which is available on Spotify and being played on radio stations around the country. Frank's new album has a positive and jazzy feel, reflecting on having fun with loved ones, as the world has navigated the pandemic.

Jocey Kleiber M'15

Jocey Kleiber M'15 is the head coach of the new Division III women's hockey program at Lawrence University. Jocey's first season with her team was chronicled by the Appleton Post-Crescent.

Kandra Slis '17 M'17

Kandra Slis '17 M'17 is an ambassador for the Navigators program started by Pittsburgh nonprofit Catalyst Connection, which provides consulting and training services to small manufacturers in southwestern Pennsylvania. Kendra connects with local schools and after-school programs to participate in virtual experiences to share their career stories and inspire students to consider manufacturing.

Jonnai Jones '18

Jonnai Jones '18 has worked as a first and third grade teacher in Philadelphia and serves as a mentor to high school girls within her sorority Alpha Kappa Alpha Sorority Incorporated. Jonnai begins pursuing her masters degree in the fall at the University of Pennsylvania.

Faith Musko D'20 received the 2021 History of Teaching Excellence Award at Waynesburg University. Dr. Musko is an assistant professor of forensic science and serves as the chair of the professional development committee and organizes the university's annual CSI Camp for prospective students.

In Memoriam

James Crudden '71 passed away on April 2 at 71 years old. Jim was known as "The Candyman" from his years as President at his family business, the Rosalind Candy Company. Jim resided in New Brighton with his wife Carol. Jim was a past executive board member of Retail Confectioners International, Family Services of Beaver County, Merrick Art Gallery and the New Brighton School Board.

Beth Ann Cooley '79 passed away on March 28 at 65 years old. Beth Ann was a doctor and leaves behind her husband Len, sons, grandchildren and family, who wrote a touching tribute to her life.

April 2021

John Gill '83 M'91 was recognized for his volunteer efforts to improve and build community in Pine Township in a recent article on TribLive.com. John has been in banking for 43 years and is chairman and CEO of CFS Bank, headquartered in Charleroi.

Eric Renner '84 became president and CEO of 1st Summit Bank in Johnstown. Eric recently joined the board of the Johnstown Symphony Orchestra. He and his wife have four children and enjoy their time as grandparents.

Elise James-DeCruise '00 M'04 has been appointed the first chief equity officer at Ad Council. Elise will oversee diversity, equity and inclusion, bringing more than 20 years of experience in strategies and solutions to professional development in marketing and communications.

Melissa A. Pugne '03 M'04 has been admitted to the partnership at Sisterson & Co., an accounting and financial consulting firm. Melissa joined Sisterson in 2006. Her experience includes tax return review and tax planning and she works with a variety of industries including real estate, manufacturing and distribution, oil and gas, investment companies, private foundations, and public charities.

Scott Maidman M'05 was named to the 2021 Forbes "Best-in-State Wealth Advisors" list. Scott is currently a wealth management advisor and senior vice president at Merrill in Pittsburgh. He and his wife, Elizabeth, reside with their son and daughter in Mt. Lebanon, where he is a member of the Parents Athletic Council.

Marques Dexter '07 has been named assistant director of student initiatives within the office of institutional diversity at the University of Georgia. Dexter will continue his work creating and organizing programs to support students from underrepresented backgrounds.

Rachel Ragozzino '09 and Joseph Miceli are engaged to be married on July 10. Rachel was recently promoted to research project assistant in the department of psychiatry at UPMC. Her research lab focuses on the brain function and symptomatology of individuals with major depressive and bipolar disorders.

J.T. Tann '10 has joined Ice Breaker Resources as director of client development. J.T.'s role will be to build relationships and focus on client needs at the national executive search firm, which consults on commercial real estate investment, development and management.

Rebecca Rice Smeltzer '14 and her husband Chris Smeltzer welcomed a baby girl to start 2020. Rebecca works at Penn State Health Milton S. Hershey Medical Center and recently accepted a nursing management position.

Dominique Murray '19 was recognized at the awards banquet for the local chapter of WIN, the Women's Interactive Network, for her growth and dedication. Dominique is an event photographer in the Pittsburgh area.

March 2021

Jennifer Burnett '04

Jennifer Burnett '04 has joined Princeton Mortgage as a branch manager in the Pittsburgh area, leading sales operations and execution strategies. Previously Jennifer was a senior loan officer at Movement Mortgage. She lives in South Fayette Township with her husband, Robert, and their two children, Reese and Ryan.

Curt Aftanas '05 and his wife, Michelle, are the parents of a son, Jace Joseph, born February 9.

Steven Sims '06

Steven Sims '06 has launched an 8-part podcast series, "My Life as a Celebrity Look-A-Like," sharing his many experiences working in Hollywood as "the other Jonah Hill."  Steven lives in L.A., working as a full-time supervising producer and occasionally taking acting gigs.

Chauncey Alexander '14 M'16 D'19

Chauncey Alexander '14 M'16 D'19 has been named special assistant in the Office of Communications and Outreach for the United States Department of Education. Chauncey was a digital engagement manager for President Biden's inauguration, an editorial writer for the Biden-Harris campaign, and digital engagement coordinator for the Democratic National Convention.

Hanlen Hoover '16 has accepted a position as a travel nurse for Cleveland Clinic Florida in Weston, Fla. Hanlen has been working as a nurse at UPMC Pinnacle Hospitals in Harrisburg.

Brittani Mosiniak '16 has accepted a position as a mental health nurse practitioner with the Nexus Group in Pittsburgh. After RMU, Brittani completed her graduate degree for psychiatric mental health nurse practitioner and has been practicing in that field.

Anne Shepherd Ph.D. '18 is associate chief information officer for user and network services for the Internal Revenue Service. She was recently profiled in the digital publication Government Executive for her bringing five minutes of group meditation at the end of her bimonthly virtual team meetings. Anne's team maintains network infrastructure for the IRS, and adapted during the COVID-19 pandemic as the agency pivoted to process and send out stimulus checks.

Eric Hallas '19 is director of operations for City Rocks Basketball in Albany, N.Y. The program is part of the Amateur Athletic Union.

February 2021

Skip Koskoski '84 was recently featured in a profile by the Observer-Reporter in Washington, Pa., sharing his basketball history included playing for the Colonials in their 1981-82 season, where the team won their conference tournament, made the NCAA Tournament, and played a first-round game against the Indiana Hoosiers, the defending national champions.

Tauna Perenovich '97 was honored by the VA in Pittsburgh for her 35 years of service as an employee of the U.S. Department of Veterans Affairs. Tauna has worked as an education specialist, information technology specialist, secretary at VA Pittsburgh, and as a VISN 4 Leadership Development Institute coordinator.


Tauna Perenovich '97

Craig Stefancik '01 is director of finance at Fivestar, overseeing day-to-day finance & accounting activities including cash flow management and profit and loss projections. Craig loves spending time with his wife and his four kids.

Khulood Al Ali '15 is pursuing dual master's degrees in biomedical engineering and engineering and technology innovation management at Carnegie Mellon University. Khulood developed her interest in medical devices during a summer internship in Rwanda with Engineering World Health, working to repair healthcare technology in low-resourced communities.

Jesse Pigoni '18 of Beaver Falls is now an independent financial advisor with Jumet. Jesse recently obtained his CFPA and CRC certifications. Jumet Financial provides services to over 450 clients in 30 different states.

Abdulrahman Almutairi '18 is working in the education and training evolution commission in programmatic accreditation admissions for the government in Saudi Arabia.

Maggie LaGue '19 and Natalie Marcuzzi '20 both began their professional women's hockey careers in the National Women's Hockey League, with Maggie playing for the Connecticut Whale and Matalie playing for the Toronto Six. The season is being played in a "bubble" format in Lake Placid, N.Y., and the playoff championships will be shown on NBC Sports Network on February 4-5.

In Memoriam

Gloria Jean Ables of Morgantown passed away on January 2. Gloria earned a certificate at RMU before going on to pursue an education degree, and became a business and accounting teacher for more than 20 years. Gloria enjoyed reading, traveling, her children and grandchildren, and her cats

January 2021

Jeff Joll '83 teamed up with other leading IT professionals to co-author the new book, "On Thin Ice," a collaboration of expert advice on the information technology industry, available on Amazon. Jeff and his wife, Eileen, are lifelong residents of the Pittsburgh area. They have four adult children and enjoy traveling and being outdoors.

Jackie Travisano '90 is an honoree in the education category at the 2020 Apogee Awards, created by South Florida Business & Wealth magazine to recognize C-suite leaders dedicated to their industries and communities. Dr. Travisano is the executive vice president for business and finance and chief operating officer of the University of Miami and sits on the board of AutoNation where she chairs the nominating and governance committee.

Erik Bergman '94 was appointed president of CNC Indexing & Feeding Technologies, a machine tool accessories company in Mason, Ohio.

Anthony Rodi '99 M'01 D'06 has been named one of the best undergraduate professors of 2020 by "Poets & Quants For Undergrads," an online network for undergraduate business school education. Anthony is a professor at the University of Pittsburgh and was recently awarded the Excellence in Teaching Award from the Katz Graduate School of Business and College of Business Administration.

Cathy Anderson '05 has been hired as the manager of member services for the National Cannabis Risk Management Association, and will work on the NCRMA's membership recruitment and experience initiatives.

Nick Martichenko '05 works with Canadian tennis star Denis Shapovalov as a sports therapist and also Golf Ontario's Team Ontario. Nick is a chiropractor and therapist, practicing out of The Performance Lab in North York. He and his wife, Jennifer, have three children and live in Bowmanville, Ontario.

Darius Boxley '17 is in his third year at Campbell University Law School in Raleigh, N.C. and was recently profiled and featured on the cover of the Campbell Law magazine. (article found here)

Gage Goulding '19 made the move to NBC-affiliate NBC2 in Fort Myers, Florida, as a television news reporter, after working as an anchor/reporter for WTOV in Steubenville, Ohio.

Lauren Comito '20 has been hired as an event and marketing associate at RJ Whyte Event Production, a full-service event production company located in Washington, D.C. Lauren is a December graduate and was hired upon completion of her internship with the company.

December 2020

John McCann M'82 was a 2020 honoree for the St. Vincent College alumni of distinction. John is partner emeritus for Baker Tilly and resides in Churchill with his wife, Kathy.

David Baney '87 and Leanna Hart '86 of West View were married on October 10.

James Lucot Jr. '01 was named the Holocaust Center of Pittsburgh Educator of the Year.

Saad Chaudhry '05 was named chief information officer at Luminis Health in Annapolis, Md. Saad was recognized in 2019 as a "Top Future-50 Leader" by Health Information Management Systems Society Middle East for his transformational IT leadership at Saudi German Hospitals Group.

Ryan McCleaster M'06 has been named chief of recreation for Muskingum Watershed Conservancy District. Ryan has more than 20 years of experience, most recently working for the township of Upper St. Clair.

Stephanie Koenig '14 was hired as human resources director at Lyons-Brookfield Elementary School in Lyons, Ill. after four years in human resources with the Orland Fire Protection District.

Nick Kohrs '15, a driver for KnottFast Motorsports, has signed a sponsorship deal with Coilovers.com.

Adam Etzel '16 has been promoted to estate settlement advisor II and assistant vice president with PNC Wealth Management and will work in Camp Hill.

Marcelis Branch '17 launched a men's and women's athletic apparel brand, "No Days Off Society."

Cathy Light M'17 has been named secretary to the board of trustees of California Institute of Technology, serving as the chief liaison to the Caltech board of trustees to facilitate their governance and fiduciary responsibilities. Cathy is the former secretary of the corporation and advisor to the president at Carnegie Mellon University.

Armani Davis D'19 was named to the "40 Under 40" by Pittsburgh Magazine. Armani is a public affairs fellow faculty lead with Coro Pittsburgh and a faculty member of the school of education and communications at Indiana University of Pennsylvania.

IN MEMORIAM

Patricia Cuddy Kozar '84 passed away October 31 at her Mt. Lebanon home after a battle with cancer. Missy worked as a paralegal for almost 14 years with K&L Gates and later worked in child care. She is survived by her husband, Mark, and daughter, Erin.

Richard "Dick" Biery passed away on October 30 at the age of 87. Dick was formerly a director of admissions at Robert Morris

November 2020

Mark Calderini '78 was named deputy fire chief in Williamsport, Pa. Mark is a career firefighter and retired from active duty as a battalion chief in July.

Robert Woelfel '97 married Caila Ann Klaiss on October 19. Robert is a pharmaceutical sales representative for Amarin Corp. The couple resides in Manhattan.

Jordan Allen '13 received his third Mid-Atlantic Emmy award, as video editor on the WPXI morning news team in Pittsburgh.

Jemel Sessoms '15 was named headquarters company commander in the 110th Chemical Battalion in the U.S. Army. Capt. Sessoms is stationed at Joint Base Lewis-McChord, Washington.

Harold Honey M'17 was appointed to the position of civil pavement engineer of the Federal Aviation Administration. Harold previously served as an active duty Air Force civil engineer officer and taught at the Air Force Institute of Technology until 2014. Harold and his wife, Jana, reside in Washington, D.C., with their two sons.

In Memoriam

John Mihm '95 passed away on October 25. Survived by his wife, Donna, John recently retired from his position as auditor for the Pennsylvania Liquor Control Board.

Michael Best '01 passed away on October 5. Mike is survived by his wife Michelle Best '99 and their son, Lincoln. Mike was the general manager at Marriott in Harbour Point and Sunset Pointe in South Carolina.

October 2020

James Grant '84 and his son Jim Grant '96 are celebrating 22 years of their family business, Grant Integrated Facilities Management. The Turnersville, N.J., firm employs more than 100 and serves the healthcare, education, public sector, and government markets, with clients ranging from the U.S. Navy to the state of New Jersey and the Philadelphia Flyers.

Scott Gilson '85 has joined Infinity Systems Engineering as vice president of market development. He has more than 30 years of management experience and a lengthy Air Force career that included serving three years as inspector general for Space Command.

Robert Christy '91 has bee named president of JohnDow Industries, an automotive repair equipment supplier. Robert joined the company as vice president of sales and marketing in 2016 and focuses on long-term growth strategy and product development.

Bobbi Watt Geer '05, Kenya Boswell '06, and Lisa Abel-Palmieri D'09 were all named Women of Influence by the Pittsburgh Business Times. Bobbi is the president and CEO of United Way of Southwestern Pennsylvania. Kenya is president of the BNY Mellon Foundation of Southwestern Pennsylvania. Lisa is the president and CEO of Boys & Girls Clubs of Western Pennsylvania.

Brad Cuprik M'10 was hired as marketing and communications manager for Special Pathogens Laboratory in Pittsburgh. SPL provides an integrated platform of evidence-based solutions for the detection, control, and remediation of legionella and other waterborne pathogens to prevent disease and save lives.

Darlene Dempsey D'17 was recognized by the Florida Nurses Association for her work in 2020. Darlene wrote an essay published in the book "Pandemic in Paradise: Florida Stories from the 2020 Coronavirus Pandemic," available on Amazon with proceeds benefiting the Florida Nurses Foundation.

IN MEMORIAM

Peter Freymark passed away on April 13 at the age of 84. Peter was a business professor at RMU for 15 years, teaching international management and other senior level courses.

Robert McCartt M'79 passed away on September 14 at the age of 74. Robert was a professor at Slippery Rock University and a CPA. He enjoyed listening to oldies music, going to the beach, softball, taking walks, and spending time with his beloved grandchildren. Robert was a member of New Castle Rotary Club and St. Camillus Church - Holy Spirit Parish. Robert is survived by his wife, Cecilia.

Robert Blem M'02 passed away on September 30 at the age of 63. He was an avid reader, enjoyed craft beers along with a good cigar, traveling to Aruba with his family and scuba diving.

September 2020

Chris Dexter '99 was named athletics director and supervisor of athletics and physical education at High Point High School in New Jersey. Chris has been a teacher and coach in the district for the last 20 years.

Wendy Tisch '03 was appointed principal at Pymatuning Valley Middle School. Wendy spent the last 17 years in the Conneaut Area City Schools as a teacher and the last four as a primary school principal.

Matt Alvarez '05 was named co-anchor of evening newscasts at WTAJ-TV in Altoona. Matt is an Edward R. Murrow Award winner and previously worked as a reporter in Nashville and New York.

Stephen Abel '13 was honored as a Pittsburgh Business Times "30 Under 30." Stephen is a radiation oncology resident physician at the Allegheny Health Network Cancer Institute.

Michael Curran D'13 begins this fall as an assistant professor of business at the University of Maine – Fort Kent. Curran was a professor at RMU for the last 8 years.

Chelsey Fletcher D'19 is an assistant professor of exercise science at Bethany College. She is also the volleyball commissioner for the Ohio Valley Athletic Conference.

August 2020

Wally Jones '73 was reappointed pastor of Pleasant Hill United Methodist Church for an 18th year and a third year at Seymour United Methodist Church in Missouri.

Ken LaSota M'89 M'92 M'03 was named Pennsylvania Mayor of the Year for 2020 by the Pennsylvania State Boroughs Association. Ken is the mayor of Heidelberg and is an associate professor of geology and earth sciences at RMU.

Damian Gilliard '96 M'00 was named vice president of identity and access management services with Citizens Bank. Damian previously worked as a VP at PNC Bank and spent 15 years at Dollar Bank. Damian also serves as a mentor with Amachi Pittsburgh.

Gary Sheets '97 was promoted to vice president of infrastructure at the Larson Design Group. Gary also works as an industry advisor for Carnegie Mellon University's aerial robotic infrastructure analyst program and is a member of Pittsburgh Technical College and Beaver County Career and Technology Center advisory boards.

Chris Carmody M'00 was elected to the Westminster College board of trustees. Chris is senior vice president for UPMC's information services division and president of ClinicalConnect.

Susan Miller D'14 was named assistant superintendent at the Slippery Rock Area School District. Miller's 26 years in education include a 10-year stint as assistant superintendent in the Laurel School District before becoming assistant director of curriculum and instruction for Northwest Tri-County Intermediate Unit 5.

Haley Kotun '15 was promoted to senior auditor at the accounting firm Urish Popeck & Co. where she has worked since her graduation from RMU.

In Memoriam

Christopher Conway '12 passed away on July 13. He was 30 years old and is survived by his wife Xanthia Saganis. Chris was an EMT and Pittsburgh firefighter whose hobbies included sports, music, and working on home projects.

Will Speidel '17 passed away on July 21. He was 38 years old and is survived by his wife Breigh and their four children. Will worked for Real Hospitality Group as regional director of sales and marketing.

June 2020

Troy Schooley '03, CEO of P3R, has formed a partnership with his company and the Ross Initiative in Sports for Equality, which is a national nonprofit that aims to educate and empower the sports community to eliminate racial discrimination.

Saad Chaudhry '05 M'05

Saad Chaudhry '05 M'05 was named the group CIO for Saudi German Hospitals in the Middle East. Prior to this, he had spent his career in IT leadership roles at healthcare organizations in the U.S. at both Johns Hopkins Medicine and University of Pittsburgh Medical Center.

Mark Dunmire '09

Mark Dunmire '09 was ordained as a priest at Blessed Sacrament Cathedral in Greensburg. Mark resides in Lower Burrell. He completed his final semester of seminary remotely due to COVID-19 and says his message entering the priesthood during these difficult times is "hope."

Nicolette Adamson '16 and Dr. Matthew Burger

Nicolette Adamson '16 married Dr. Matthew Burger, both of Irwin, on May 23 on the Ligonier Diamond. She is currently working for Geico in Washington, D.C. but will transfer with Geico to Florida, as the couple plans to reside in Tampa for the first year of Matthew's residency and in Orlando for the following years.

Our Seats In Left Field

Logan Carney '20 has published his first book, "Our Seats In Left Field," available for presale on Amazon now. The book tells the story of a young Pirates fan who lost his father due to cancer and struggles with depression, as the Pirates begin to play winning baseball.

In Memoriam

John Zebroski '67

John Zebroski '67 of Moon Township passed away at his home on July 4 at the age of 101. John was registrar at Robert Morris University until his retirement in 1985, and before that, dean of men. John's 40-year RMU career began after he returned from Europe, where he served in the Army Quartermaster Corps in World War II. His daughter Gerri Gass '77 fondly recalls receiving her diploma from her father. "He loved the people he worked with," she says. "It was his life."

Robert Shannon '52

Robert Shannon '52 of West View, passed away on June 19. In 1943, Bob enlisted in the United States Navy and served in the Atlantic Ocean protecting convoys against German U-boats, arriving home on V-J Day. Bob married his wife Regina and graduated from RMU before working as an accountant. Bob served for more than 40 years at St. Athanasius Roman Catholic Church. He enjoyed traveling, his family, golf and a good poker game.

Justin Hart '13 M'13 passed away on June 2, 2020 at age 31. He resided in Ellwood City and worked as an accountant for DON Services in New Castle. He enjoyed fishing, spending time with his dog and sitting around a bonfire with his family.

May 2020

Iris Townsend '81 was named a winner of the TAZ book awards in the self help category for her book "H.O.P.E.: Helping Others to Pursue Endurance."

Mark Bula '89 was appointed chief strategy officer and general manager of steel for Everguard. Mark will be responsible for the strategic leadership of the company's overall growth plans and will also spearhead its efforts in the steel industry.

Matthew Neelan '91 recently launched TruBlue Total House Care of Cranberry, a home repair franchise.

Rebecca Mugridge '98 has been named SUNY distinguished faculty. Rebecca is the dean of libraries at the University of Albany and was awarded the designation based on her scholarly contributions on policy development for research libraries and her service to the university and the field of library science.

Chad Van Horn '06 released his second book, "The Debt Life," a collection of true stories that underscore proven tactics to lift the burden and stress caused by debt. Chad is the founding partner attorney of Van Horn Law Group.

Monica Stanton '06 was named to Pittsburgh's 50 Finest Class of 2020 by the Western Pennsylvania chapter of the Cystic Fibrosis Foundation for her leadership qualities, community involvement and business success.

Daniel Kitchen '16 won second place in sports/outdoor column writing at the Pennsylvania News Media Association Keystone Awards. Daniel is the sports editor at the Record-Argus in Greenville. He is also an on-air personality at COOL 101.7 and 92.7 WGRP.

In Memoriam

John Sughrue '63 passed away on May 15. He spent over 30 years working as an accountant for Duracell, retiring in 2000. He was an active member of the St. Therese of Lisieux Catholic Church and choir, a member of the Knights of Columbus and Lions Club, and an avid bridge player.

Regis Bauer '74 passed away April 29. Rege was a graduate of Homestead High School and a Vietnam War Army veteran. Rege enjoyed coaching youth baseball and basketball.

Stacy Dempsey M'06 passed away on May 6 after a brief illness. Stacy was a member of Beaver County Young Democrats and an avid pet lover.

April 2020

Jo Resciniti '01 published her third book, "More Than a Bad Teacher," available on Kindle and Amazon.

Rachael Vesely '07 was hired as a marketing, career and technology educator at Independence High School in Ashburn, Va.

Roy Cross III '16 was sworn in as an assistant district attorney in Clearfield County, Pa.

Katey Ladika '18 joined the staff of the Frederick Keys minor league baseball team in Frederick, Md., as a digital content coordinator.

In Memoriam

Donald Dombrow '48 passed away on July 25, 2019. Donald was a Jeannette native and a WWII Army veteran who served in the Pacific theater and was awarded a Purple Heart. Prior to retirement, he worked as an auditor and bank examiner. He is survived by his wife of 59 years, Bertha Link Dombrow.

Joyce Ross '91 passed away on February 6. Joyce was a native of Butler and lived on the Jersey shore with her husband. She was a member of the National Organization for Women and championed women's rights. Joyce was director of personnel for Atlantic County and retired in 2005.
March 2020

Kevin Colbert '79

Kevin Colbert '79 signed a one-year contract extension as vice president and general manager of the Pittsburgh Steelers. The contract extension keeps him with the Steelers through at least the 2021 NFL Draft. Kevin is in his 21st year with the franchise, tenth as the team's general manager.

Wade Timmerson '92 will be inducted to the Washington-Greene Chapter of the Pennsylvania Sports Hall of Fame in June. Wade led the Colonials men's basketball team to three NCAA tournaments and is a native of Fort Cherry.

Chris King '94 will be inducted into the Armstrong County Sports Hall of Fame in April. Chris is the Vice President and Director of Athletics at RMU.

James D. Lucot Jr. earned his master's degree in Holocaust and genocidal studies at Gratz College in Philadelphia. James received his teaching certificate from Robert Morris in 2001.

Jake Nulph '05

Jake Nulph '05 will be inducted into the Armstrong County Sports Hall of Fame in April. Jake played football at Robert Morris and was named head coach of the Edinboro University football program in January.

Marques Dexter '07

Marques Dexter '07 was named a Fulfilling the Dream Award recipient at the University of Georgia for his efforts to help others and his work in diversity and inclusion. Dexter is a fourth-year doctoral candidate in the kinesiology department with a specialization in sport management and policy.

Brian '09 and Nathan Maskas '13

Brian '09 and Nathan Maskas '13 are brothers celebrating the 100th anniversary of fourth-generation family-owned business M. Maskas & Sons, a candy shop turned distributor in Tarentum.

Sherry Guiler D'11 is a nurse practitioner, now working at Lexington Women's Health – Brannon Crossing in Lexington, Ky. Sherry has practiced with her husband, Dr. Mike Guiler, since 1985.

Frank Vieira '12 is a country music artist who recently released a new single, "Heart Broke," to all major music streaming platforms.

Ryan Painter '15 is a strategic services consultant with FireEye Mandiant in New York City. Ryan advises technical leaders across the Northeast on strategic improvements to organizations' cybersecurity programs.

In Memoriam

Richard Gray '72 passed away at his home in Wayne Township, Pa., on February 21. Richard was the president of Ellwood City Safety Appliance, a fourth-generation family business, and a member of the Ellwood City Masonic Lodge. He enjoyed hunting, fishing, and reading.
February 2020

Larry Butka '91 recently spoke on a panel regarding the state of manufacturing for the Washington County Manufacturer's Association. Larry is an account manager at Olympic Steel in Bedford Heights, Ohio.

Virginia Berlando '94 spoke at the Allegheny County Bar Association health and wellness committee lunch and learn program on the Maria Kondo method of decluttering.

Patrick Carothers '96 has been elected to serve an additional two-year term on the Leech Tishman law firm management committee, where he will oversee firm governance, strategic planning, and daily operational issues.

Amy Scheuneman

Amy Scheuneman '03 was named the next executive director of the Western Pennsylvania Interscholastic Athletic League, with a term beginning this July. Amy was the WPIAL's associate executive director and will become just the second woman in the history of Pennsylvania high school sports to oversee one of the PIAA's districts. She spent the previous 16 years as an athletic director at Avonworth, Bethel Park, and North Hills school districts.

Allison Oltmann '04 was inducted into the East Palestine Distinguished Hall of Fame in Ohio for her success as a volleyball player. At Robert Morris she won two NEC championships with the Colonials.

Tracie Slater Brady

Tracie Slater Brady M'05 has received the Dale P. Parnell Distinguished Faculty Recognition Award by the American Association of Community Colleges. Tracie is a Pittsburgh Technical College accounting instructor and is working on a doctorate in business administration.

Natasha Dirda

Natasha Dirda M'11 was hired as principal for North Allegheny Senior High School. Natasha was previously a principal in Mt. Lebanon School District.

Kendall Valan '16 was promoted to associate editor and producer at Paramount Network. Kendall was previously a production coordinator for Paramount and worked for two years as a production assistant at Comedy Central.
January 2020

Renee Cavalovitch

John Punola '56 was honored by the American Legion for 64 years of distinguished service to the organization. John is a veteran of the Korean War and was the commander of his post in McDonald, Pa., before moving to the post in Florham Park, N.J.

Renee Cavalovitch '01 was named to the Pittsburgh Opera Board of Directors. Renee is the chief legal officer, general counsel, and vice president for legal affairs and risk management at Robert Morris University. She also serves as the secretary of the RMU Board of Trustees.

Channing Frampton

Channing Frampton '11 joins WTXL-TV, the ABC affiliate in Tallahassee, as co-anchor of the station's evening newscasts. Channing was formerly an anchor and reporter at WINK-TV, the CBS affiliate in Ft. Myers, Fla.

Lauren Roberts

Lauren Roberts '14 earned her master's degree from Drexel University and is now a certified physician's assistant. Prior to completing her master's, Lauren worked as a patient discharge advocate for high-risk patients at Crouse Hospital in Syracuse, N.Y.

Hunter Carlheim

Hunter Carlheim '16 was named the sorority and fraternity life coordinator at the University of Tennessee in Knoxville. Hunter is part of an advising team that provides guidance and leadership development to the campus organizations.

Tyson Wilson '16 has joined Owls Nest Partners, a financial advisory firm in suburban Philadelphia, as an investment associate. Tyson recently earned his master's degree in international banking, finance, and risk management from Glasgow Caledonian University while playing professional hockey in Scotland.

Lindsey Howard '17 M'17 was promoted to senior internal auditor at PNC in Pittsburgh after spending a year as an auditor.

Taylor Lewand '18 is a regional sales representative at TriState Capital Bank in Pittsburgh, where she works with financial advisors to establish financial security for their clients.

Cheryl Paxton-Hughes

Cheryl Paxton-Hughes M'18 has joined Aspirant, a Pittsburgh-based global management consulting and technology firm, as an engagement manager for organizational effectiveness. Cheryl has more than 20 years of experience in HR and IT services.

Ed Parham '19 was promoted to software development engineer for Eaton in Pittsburgh.

Madison Parks '19 is a mechanical designer at CJL Engineering in Pittsburgh, where she began her career as an intern.

In Memoriam

Nancy Buehler Young

Nancy Buehler Young '63 passed away at her home in Punxsutawney on December 22 at the age of 76. Nancy worked as a legal secretary in Pittsburgh, then raised three sons with her husband, Joseph, in Edgewood. She later was an office manager for an electronics company and also worked for the Jefferson County Area Agency on Aging.
December 2019

Al Caponi

Al Caponi '77 was named director of the Allegheny County Department of Facilities Management, where he had been interim director since June of this year. Al previously was deputy director of administration in the department and has worked for the county for the last 10 years.

Velma Payne '96 was recognized at Idaho State University as the school's career path internship supervisor of the semester. Velma, a health informatics assistant professor and director at Idaho State, supervises students in paid internships in the health informatics field.

Dan Best '01 was appointed chief human resources officer at The Service Companies. The company, based in Miramar, Fla., provides hospitality staffing, specialty, and engineering services to the gaming, hospitality, and facility services industries across the United States and the Caribbean.

Gwendolyn Marie

Jeffrey R. Bowser '02 and his wife Kathleen welcomed daughter Gwendolyn Marie to the family on November 14. Jeffrey works as the director of auxiliary finance at the University of Pittsburgh. Jeffrey and Kathleen reside in Ross Township and also have two sons, Conrad and Ross, and a daughter, Magdalene.

Meagan Sampogna

Meagan Sampogna '04 has become the chief operations officer at BioMatrix Specialty Pharmacy, an Erie-based company offering nationwide pharmacy services and digital health solutions. Meagan previously worked in a variety of high-level roles at McKesson.

Dana Collins Kramer

Dana Collins Kramer '05 is the senior development manager for SportsPittsburgh, the sports development division of VisitPittsburgh. Dana is responsible for promoting the city to sports event and meeting planners to attract major sports events and experiences to Pittsburgh.

Kevin Bazner '06 M'08 was awarded a doctoral fellowship from the Order of Omega, an honor society for Greek organizations. Kevin is a doctoral candidate in higher education administration at Texas A&M, where he works as a graduate research assistant in the department of educational administration and human development.

Devlin Robinson

Devlin Robinson '11 announced his bid to become the Republican nominee in the Pennsylvania 37th State Senatorial District. Devlin resides in Bridgeville, and is a Marine Corps veteran who founded a medical supply firm, Veterans Medical Technology.

Sherri Fawcett

Sherri Fawcett M'13 is engaged to Philip Thompson, both of Carnegie. Sherri works in corporate international tax in Pittsburgh. The couple is planning an October 2020 wedding. 

Jennifer Callen-Naviglia D'17 recently released the children's book, "K-9 Merlyn: Police Dog Extraordinaire," co-authored with her sister, about the police dog that was partnered with her husband, Mike. Jennifer was inspired by the difficulty her three boys had while learning to read and focuses on improving children's reading skills.

In Memoriam

Cheryl Hegyes '69 passed away on November 27. Cheryl worked as a secretary at Westinghouse and for a doctor's office and the Transfiguration Catholic School in Mt. Pleasant where she resided with her husband.

Christopher Rivers

Christopher Rivers '14 passed away on November 9. Chris was a member of the RMU football team and held a bachelor's degree in business administration. After graduating, Chris joined the Army and served from February 2015 to October 2018. He resided in Killeen, Tex., with his wife Makaela.
November 2019

Daren Ellerbee

November 2019

Brianne McLaughlin Bittle

Daren Ellerbee M'07 is director of the University of Pittsburgh Community Engagement Center in Homewood. Daren has integrated a successful youth advisory board, the Justice Scholars program, and the Institute for Entrepreneurial Excellence, and next year they will open a health and wellness center.

Anthony Stough

Brianne McLaughlin Bittle '09 became the first woman named to an NCAA Division I men's hockey staff when she became the Colonials goaltending coach this fall. Brianne owns and operates McLaughlin Hockey, a goaltending training company based at the RMU Island Sports Center.

Leeanne Smollen and Benjamin Carlucci

Anthony Stough '10 is a U.S. Army veteran and founder of Civease. The organization works with veterans to find ideal civilian careers after their military service. Anthony is doing workshops at the RMU Center for Veterans and Military Families.

Leeanne Smollen '12 married Benjamin Carlucci on September 1. The couple resides in the near Fayetteville, N.C., where Leeanne works as the director of human resources for Hutchens Law Firm. She is also an adjunct faculty member at Fayetteville State University.

Katie Carlton '17 is a UI/UX designer for VieCure, a Denver-based company. She is helping to design the company's clinical oncology platform.

David Roderick

In Memoriam

David Roderick '50 passed away on October 5 at his Latrobe home following a battle with cancer. He was 95 years old. David was formerly the CEO of U.S. Steel.
October 2019

Mark Debiasio

Mark Debiasio M'99 was appointed chief financial officer at NexTier. Mark is responsible for leading financial operations for the Butler company.

Amy Janas '02 was named membership and training coordinator for the Concrete Sawing and Drilling Association in St. Petersburg, Fla.

Kimberly Still M'04 was promoted to managing director in tax services at Crowe LLP in Atlanta.

Sean McClain

Sean McClain M'06 was named CEO of Montauk Energy in Pittsburgh. Sean had previously been both CFO and CIO at Montauk.

Serina Green

Serina Green '08 M'11 joined the board of Sojourner House, a residential recovery service for mothers and children in the Pittsburgh area. Serina is director of strategic growth and operations for Signature Financial Planning.

Maria Satira '12 married Drew Bennett on October 5. Satira is a news anchor at WNCT-TV in Greenville, S.C.

Tiffany Tyson D'12 released a series of children's books called, "Patti Fix-It.". Tiffany is the founder and CEO of Tyson Multimedia, an organization that seeks to nurture young girls on the topic of self-esteem, bullying, peer pressure and substance abuse. She resides in Wilson, N.C.

Ryan and Erica

Ryan Higgins '14 married Erica Robb '15 on August 31. The couple resides in the Baltimore area, where Ryan is a territory manager at ConMed and Erica is a teacher.

Keiona Middleton D'15 was appointed Allen University's vice president for planning and information technology.

Jacob and Kelley

Jacob Hartzfeld '16 married Kelley Bittner '16 on August 31. The couple resides in the Nashville area where Jake works for the Nashville Predators NHL team as an associate producer in broadcast and entertainment. Kelley is a preschool teacher and freelance photographer.

Zac and Madeleine

Zac Lynch '16 married Madeleine Collias '15 on September 1. The couple resides in the Pittsburgh area, where Zac works in technical sales for Schroeder Industries. Maddie is a nurse at UPMC Children's Hospital.

Daniel and Gianna

Daniel Maier '16 married Gianna Pro '16 on September 28. The couple resides near Pittsburgh where Gianna is a senior account executive in business sales at FedEx Services and Dan is a specialist in external reporting at BNY Mellon.
 
In Memoriam

Jerry Kulousek '70 passed away on August 28 at the age of 72. Jerry had a long career in the insurance industry and was also a lifelong racing fan.

James Chalmers '79 passed away on September 3 at the age of 63. James was a former Conrail police officer and later an insurance adjuster.
September 2019

Madeleine and Joseph

Bobbi Mohoska Lynn '92 is the owner of the Pittsburgh region's first Tropical Smoothie Café franchise, opening in Moon in October.

Heath Senour '96 is associate athletic director for compliance at the University of Idaho. Heath joins the University of Idaho after working in the same role at Santa Clara last year and at Kennesaw State for seven years prior.

Ramy Sidhom '03 M'05

Charlene Filsaime '01 M'06 is the proud parent of twins, Madeleine and Joseph, born on June 7.

Ramy Sidhom '03 M'05 has been appointed president of aviation finance for PNC Bank, North America. Most recently the COO for PNC Equipment Finance, Ramy now will focus on new growth initiatives and providing risk and governance oversight.

Kelly O'Brien Rados '04

Kelly O'Brien Rados '04 was promoted to deputy director of Worcester County Recreation and Parks in Maryland. Kelly recently graduated from the Maryland Recreation and Parks Association Ritch Stevenson Leadership Institute.

Kimberly Burkey Still M'04 was promoted to managing director in tax services at Crowe LLP, a public accounting, consulting, and technology firm with offices around the world. She has been with the firm for nine years and is based in the Atlanta office.

Angela M. Hamilton '06

Scott Maidman M'05 has been recognized on the 2019 Forbes "Top 250 Next-Generation Wealth Advisors" list for the second consecutive year. Scott resides in Mt. Lebanon and is a senior vice president and wealth management advisor for Merrill Lynch.

Sean Currin M'11

Angela M. Hamilton '06 earned the strategic enrollment management endorsement from the American Association of Collegiate Registrars and Admission Officers. Angela is director of enrollment services at the Community College of Beaver County.

Steven Sims '06 is working in Los Angeles as a television producer on shows that have aired on Bravo, NBC, and VH1, including "Returning the Favor" and "American Ninja Warrior," and with celebrities ranging from Mike Rowe to RuPaul to Nicole Richie.

Sean Currin M'11 married Amanda Dawson on May 4. Sean works for Verizon Communications as an information technology manager in Silver Springs, Md.

Jocelyn Kleiber M'15 is the first women's hockey coach at Lawrence University, an NCAA Division III college near Green Bay, Wisc.

In Memoriam

Michael Wiggam '05 M'07 passed away on July 14. He was 46 years old.
August 2019

Lou Baverso M'03 was appointed president of UPMC Pinnacle Cumberland Region, which includes hospitals in suburban Harrisburg and Carlisle. Baverso brings more than 20 years of health care management experience to the role. He was most recently vice president of operations at UPMC Presbyterian Shadyside. 

Traci Estenson '89 runs a nonprofit, Cinderella Affair, in Tempe, Ariz. The organization empowers young women by giving away prom attire from dresses to shoes to jewelry. Estenson also works alongside her husband, Tim, with Estenson Racing, a motorcycle racing team that promotes philanthropy in the community and encourages its riders to pursue education.

Bobbi Watt Geer M'05 was named chief executive officer of United Way of Southwestern Pennsylvania. Geer is the first female CEO in United Way SWPA history.

Bethany Giombetti '18 was awarded a Woodrow Wilson Teaching Fellowship. Giombetti is one of 24 Pennsylvanians recruited to join the Woodrow Wilson National Foundation fellowship program this year. The program is designed for those with strong backgrounds in science, technology, engineering and math, and prepares them to teach in high-need secondary schools.

Terry Hileman '85 was named chief financial officer at Aptara, a company that designs and develops content transformation solutions. Hileman joined Aptara in 2007 and brings 27 years of experience to the role.

Tito Lima '89 was appointed executive vice president and chief financial officer of the CNB Financial Corporation. Lima has more than 30 years of experience in the banking industry, accepting this position after holding the same title at NexTier Bank for the last four years.

Don Owrey M'95 was named chief operating officer of UPMC Susquehanna and president of UPMC Williamsport Regional Medical Center. Owrey has more than 30 years of experience in health care as a leading regional health care strategist.

Matthew Sarver '07, was promoted from manager to senior manager at regional accounting firm Goff Backa Alfera & Company