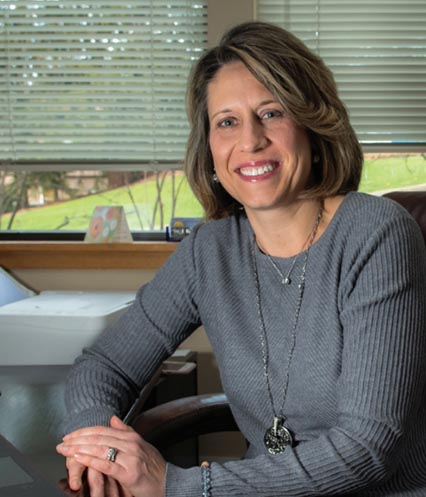 "My former teacher at RMU is now a collaborator and friend. I believe she trusts my judgment and values my opinions."
Jennifer Bowman was working as a staff nurse at a local hospital when she began to look for a career path that would take her in new directions. Familiar with the role of a nurse practitioner, she did not know about mental health nurse practitioners until her sister, a nursing student, told her about the Doctor of Nursing Practice in mental health degree program at the School of Nursing and Health Sciences.
Jennifer found her passion and focus through mentorships with faculty members who are nationally recognized leaders in their field. The accredited and rigorous program at RMU also offered flexibility and gave her a comfort level with instructors and fellow students that helped her to combine school with working, which suited her needs for continuing professional development. Jennifer now works with one of her former instructors in a clinical setting and values their collaborative environment.