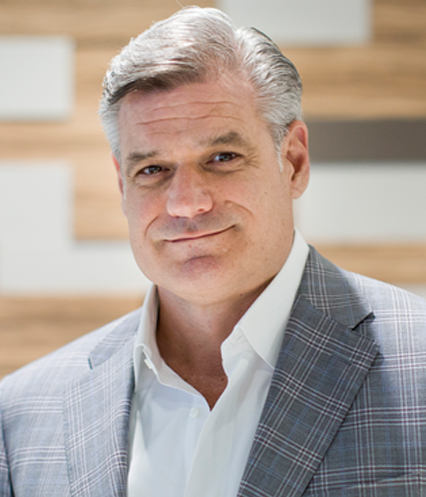 "Robert Morris played a significant role in getting me to where I am. They gave you everything you needed to succeed; it was up to you after that to take what you learned and run."
Mark Popovich '86 has done a lot for his alma mater. As a senior managing director and co-head of the Pittsburgh office at Jones Lang LaSalle Capital Markets, with more than 25 years of experience in commercial real estate finance, he has provided expert guidance to RMU's leadership team. Even before he joined the university board of trustees, Mark took the lead in selling the RMU Downtown Center and organizing the acquisition of Yorktown Hall.
He is the recipient of the 2021 RMU Alumni Heritage Award, which recognizes distinguished service and accomplishment in any field of human endeavor that brings honor to the recipient and the university. In his acceptance speech, Mark told how RMU helped him find a new career path after changing his mind about becoming a pilot.
Mark also is a generous donor. Two of the mannequins that students practice with in the nursing program are named after his family members. And one of those students practicing on them is his daughter, Amanda, so Mark's a proud legacy dad too.