Organizational Leadership M.S.
Apply Today
The M.S. in Organizational Leadership provides the analytical and practical skills necessary to effectively participate in a wide range of society's organizations. Focusing on the theories and strategies of leadership, conflict negotiation, critical thinking, and ethics and change, as well as managing information and technology, and analyzing human behavior in cultural contexts, students learn how leaders motivate others and why others choose to follow them.
Contact Information
Petros Malakyan
Department Head
malakyan@rmu.edu
412-397-6302 phone
Wheatley Center 211
Sample Courses:
These are some of the classes for students in this academic program:
Foundations of Leadership & Followership
Leadership & Ethics
Group Dynamics & Interpersonal Relationships
Top Employers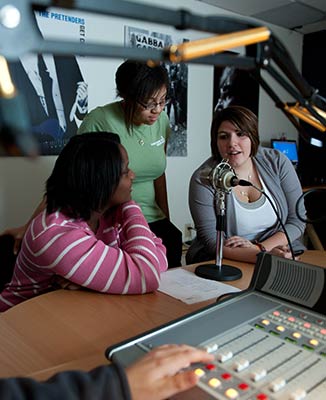 School of Communications and Information Systems
Focus on delivering information in a way that makes an impact. Create images that capture attention, compose words that inspire, and design technology that changes how we live.
Visit School Site