Organizational Leadership M.S.
Apply Today
Learn and master how to lead effectively and follow courageously, and how to engage, inspire and innovate individuals and groups to accomplish organizational mission and goals.
Organizations require effective, knowledgeable, and fluid leaders and followers who are capable of leading and following in the context of accomplishing organizational goals, leading change and adapting to new environments in today's complex world. Our Master of Science in Organizational Leadership degree is a multidisciplinary program, designed to provide you with applicable knowledge of what intentional leadership is, understand various leadership and followership roles in organizations and how to effectively perform in these roles. You will develop insights and skills that will empower you to lead and follow in impactful ways. 
Motivational Leadership Skills: Our program provides skills for learning and practicing how to recognize opportunities to motivate individuals and groups, and how and why followers choose certain people to lead them. You learn how to use organizational structures and cultures, interpersonal relationships, and change-enabling strategies to inspire, engage and motivate to reach organizational goals.
Strategic Leadership: This graduate degree can open doors to you for new professional opportunities such as upper management roles in any industry. It provides you with competence and confidence in leadership. In our program you will learn the theories and strategies of leadership and followership, ethical decision-making and conflict resolutions, and thinking and research analysis. You will also study communication, ethics, change strategies, working in and with teams, and how to navigate through human behaviors in various cultural contexts to get the job done. 
Multidisciplinary Program and Faculty: Our faculty, as the field of Organizational Leadership, are multidisciplinary. Our professors' scholarship includes areas such as diversity, ethics, leader development, workplace issues, gender and race, intercultural leadership, and global peace studies. Our professors present their work at conferences and also have real-world experience in a wide range of leadership and followership roles in organizations, circumstances and disciplines. Our professors are scholar-practitioners who mentor you to become a competent professional in your organization.
Student Opportunities: We encourage our students to get involved in research opportunities that are available to them while they study in our program. For instance, our students join the faculty to participate and present in international leadership conferences through the International Leadership Association (ILA).
Degree Requirements and Courses

Students may begin the graduate program in any semester. The requirements for the program are listed here.

Program Learning Outcomes

At the completion of the Master of Science in Organizational Leadership program, graduates will be able to:

Evaluate situations, cases, and practices in various types of organizations and communities and apply knowledge of leadership and followership principles, theory, and research to support group, organizational, or community advancement of shared goals and purpose.
Assess and design effective communications and strategies to build relationships and collaboration between leaders, followers, and other stakeholders in traditional and digital organizations.
Integrate decision making and ethical concepts, theories, and practices in examining and optimizing decision making and action that reflects the best interests of multiple stakeholders. 
Analyze organizations and communities using key learnings on change, organizations, organizational culture, and the psychology of the workplace to develop approaches to change that support individual, group, community, or organizational success.
Critically evaluate leadership and followership in global and multicultural communities and organizations to devise methods and solutions that support diversity, inclusion, equity, and belonging in support of the organization's or community's mission and thriving.

Career Preparation

A recent study from the National Association of Colleges and Employers reports that eight competencies are especially valuable for students entering the professional workplace. That list includes communication skills written and verbal, problem-solving skills, ability to work in a team, initiative, quantitative skills, strong work ethic, and leadership. Students will develop and strengthen these skills through our courses.

In addition, the following core values are embedded into our courses: Critical and analytical thinking, professional integrity, relational authenticity, stewardship, and transparent communication.

Graduates of the M.S. in Organizational Leadership enjoy job growth prospects, with opportunities to potential earn more than $100,000 per year and hold leadership careers in a wide variety of corporations and businesses of all sizes such as

Leadership and management positions across multiple fields (e.g., health industry, information and technology, sales, nursing, banking, construction, food service and hospitality, insurance, manufacturing, publishing)
Administrative and project leadership roles in variety of organizations (e.g., business, nonprofit, for-profit, public, and military) 
Leadership and management positions such as

human resources management or consulting
talent development roles such as training and development (including coaching)
public relations and communications roles 
senior professional positions where leadership is an inherent skill requirement
fundraising, program development and evaluation, the arts
government agencies in areas such as criminal justice, healthcare, and social services 
contracts, logistics and transportation, and security
event planning, hospitality and travel, legal support, market research, media, recreation

Graduates of the M.S. in Organizational Leadership have various leadership, executive, and supervisory roles, such as 

entrepreneurs and organization leaders
business, or nonprofit founders and leaders
human resource administrators, leadership development professionals (such as training, coaching)
leaders of nonprofit organizations 
healthcare administrators
leadership roles in local, state, or national government 

Demand for Leadership Professionals

Graduates who possess an organizational leadership degree are ready to succeed, especially in managerial positions in which their interpersonal and strategic thinking skills are respected. Such professionals can expect to:

Emphasize the need for constructive and positive relationships in the workplace
Collaborate with everyone in the organization
Support diversity initiatives
Proactively address conflicts and other tensions in the workplace

By 2029, job growth is expected in areas that have opportunities for leadership professionals, such as healthcare support (22.6%), community and social services (12.5%), service occupations (7.7%), and business and financial operations (5.3%). These and other occupational fields all need organizational leadership professionals. These include positions and qualities such as department and team leaders and supervisors, human resources personnel, program coordinators, strategic thinkers, communicators, conflict mediators, trainers, decision-makers, ethical leaders, analysts, problem solvers, change agents, researchers, evaluators, program evaluators, project developers, and employee or constituent relations people.

Examples of occupational outlook through 2029 and U.S. median pay for Managers and Supervisors:

HR manager: fast increase in opportunities; median pay $63,000 - $121,000
Project manager: median pay is $77,000
Social and Community Service managers: much faster than average increase; the median pay is $69,000.
Training and development managers: fast increase in opportunities; the median pay is within the range of $63,000 -$115,000
Administrative and Facilities manager: fast increase in opportunities; the median pay is $99,000
Sales managers: the job outlook is average; the median pay is $132,000
Home Health Care Service managers: fast increase; the median pay is $100,000

Source: Employment Projections program, U.S. Bureau of Labor Statistics

Admissions and Tuition Information

Admissions Requirements

The minimum undergraduate GPA is 2.75 
Current resume
A 750-1,000-word double-spaced essay on your professional and academic goals with your name and address on the first page addressing 

Why you want to attend RMU; 
How the M.S. in Organizational Leadership will advance your career; and
What your expectations are for the program.

Two current letters of reference (academic or professional) signed and dated.

Scholarships, Professional Opportunities & Student Organizations

Students have opportunities to present international and professional conferences to co-present and co-publish scholarly works with the Organizational Leadership faculty. The program LinkedIn page (for members only) provides a professional platform to connect with alumni and peers for knowledge and career advancements.

Meet the Faculty

The School of Informatics, Humanities and Social Sciences faculty is a team of dedicated teacher-scholars, award-winning artists, practitioners, and academics who are committed to your long-term success.

Testimonials

"I was able to make a difference in my organization. I was also able to realize a lot about myself as a leader and follower. As a leader I was able to analyze my teammates and coaches as a unit and figure out which areas we need to improve upon. I think that it was one of the first projects that I have completed in a class that I have actually enjoyed from start to finish. I was happy to see the positive results. I know that the results of my project will benefit the program forever." (Melanie Gandy, 2021)

"I just wanted to let you know that I found out today that I have received a promotion to Senior Director, Corporate and Foundation Relations at Children's Hospital of Pittsburgh Foundation. My supervisor told me that my initiative and leadership was a strong factor in this promotion. I am grateful for the learning your courses provided me which has helped with this advancement in my career. I hope this is evidence that the program does indeed help with professional advancement." (Alana Kulesa , 2022)

"Learning more about leadership by completing the readings, watching the videos, finishing assignments, discussions with my peers, and learning from my professor's experience and knowledge was really what I hoped to get out of this degree. Even though I've had a lot of on the job learning (experiences) and have completed formal training on leadership throughout my career, I'm happy with the knowledge I've gained through my experiences here at RMU as a student." (Sara George, 2022)

"I think the assignments in which we had to use real-life examples to discuss a leadership theory were the most beneficial to me and enabled me to meet the course objectives. Some of the theories and methods felt very foreign and confusing to me but once I broke them down and compared them to experiences and people in my own life, it was a lot easier to understand. It showed that these methods are more than just definitions in our textbook and they are not as hard to see as I truly think. Whether discussing a prior leader that inspired us or reflecting on our own leadership style, those assignments really helped me grasp the overall concept of different theories." (Sean Nolan, 2021)

"I think I learn best when I can make something relatable to myself, which is one of the reasons I decided not to take any graduate courses immediately after graduating from my undergrad and waiting 5 years after working to take a course like this. It was helpful to evaluate my own skills, weaknesses, opinions, and observations against multiple different theories or styles of leadership. I think that these types of activities were not only helpful for academic purposes but they are what made taking a certificate course as a working professional feel worthwhile to me." (Kayleigh Friday, 2021)

"I completed the M.S. Organizational Leadership Program at RMU in 2014. Post program, I worked in a leadership role at another financial institution. Many of the concepts were useful. I saw it as "cracking the nut" when I had to deal with HR, employee, and motivation issues with employees in my branch. I think the biggest thing that the program did for me was to help me refine my communication and positioning with clients and even internal colleagues. I have enjoyed a larger scope of career success on this side of the graduate program than I did before." (Joshua Perry, 2022)

"I am happy to announce that I have recently been promoted to a Select Business Account Manager at First National Insurance Agency in Hermitage PA. I am looking forward to getting started in this new role and working hand and hand with all of our Clients to build long lasting, meaningful relationships. I am grateful to all of the Professors in the Organizational Leadership department at Robert Morris University for modeling what true leadership is. I feel that the Organizational Leadership program really prepared me to step into this new role. Definitely excited for what the future holds!" (Jared Groce, 2022)

"I started the MSOL curriculum in August 2020. The five courses I have completed have strengthened my confidence and ability to communicate strategic objectives that will help me and others align with the corporate vision. Learning from the professors and classmates was a fantastic experience that helped outline my passion for being a great leader". (Jeanne Givner, 2022)

"All the courses that I have taken in the program have truly been valuable both personally and professionally". (Jocelyn Guy, 2022)

Contact Us

Anthony J. Moretti, Ph.D.    
Interim Department Head
412-397-6467
moretti@rmu.edu
Sample Courses:
These are some of the classes for students in this academic program:
Foundations of Leadership & Followership
Leadership & Ethics
Group Dynamics & Interpersonal Relationships
Top Employers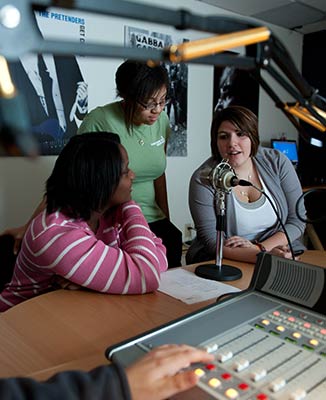 School of Informatics, Humanities and Social Sciences
Focus on delivering information in a way that makes an impact. Create images that capture attention, compose words that inspire, and design technology that changes how we live.
Visit School Site