Criminal Justice B.S.
Apply Today
It's not just a profession, it's a calling. Today's RMU Criminal Justice students are guardians of tomorrow.
Criminal justice is a rapidly evolving field that has a high, and ever-increasing demand, for professional guardians in the criminal justice system. At RMU expert practitioners mentor you from admission to graduation and beyond. Matching your passion with our exciting curriculum and experienced faculty, we prepare you to meet the tremendous and rewarding demands of working in the field of criminal justice.  
Comprehensive Curriculum: This program focuses on practical and broad knowledge drawn from sociology, psychology, forensics, and political science. All students in the criminal justice major complete a minor. This positions students to meet the requirements of the most sought-after skilled professions, and make them highly marketable candidates for successful careers in criminal justice.
Real-World Experience: Students use hands-on learning and real-world scenarios taught by faculty who work in the field.  This includes the use of our crime scene and use-of-force simulator. The required practicum/internship in the final year crucially enables students to receive actual work experience in the criminal justice system before graduation. 
Practitioner Faculty: Students study with professors who are leading law enforcement and legal experts and have strong professional networks. 
Strong Career Opportunities: Graduates go on to work at the federal, state or local levels of the criminal justice system. 
Early Law School Admission Program: Students in this course of study may be eligible for the Early Law School Admission Program.
Accelerated BS to MS Dual Degree Track: This program can be incorporated with the M.S. in Cyber Investigations and Intelligence for an accelerated 4+1 dual degree track.
Police Academy
Robert Morris hosts a Municipal Police Academy for the Pittsburgh region, training students to receive state Act 120 certification to become police officers in cities, boroughs, townships, and municipalities in Pennsylvania. The Police Academy provides RMU criminal justice students an important professional experience plus the opportunity for course credit. Cadets who complete their Act 120 certification at the RMU Police Academy can earn up to 18 credits toward a degree in criminal justice.
Degree Requirements and Courses

This study plan below is for guidance only. Always review your individual check sheet for your degree requirements. 

MAJOR  - 45 CREDITS REQUIRED

(minimum grade of "C" must be earned for each course) 

RESTRICTED ELECTIVES  - 12 CREDITS REQUIRED*

Restricted Elective - 3
Restricted Elective - 3
Restricted Elective - 3
Restricted Elective - 3

REQUIRED MINOR** AND OPEN ELECTIVES – 24 CREDITS REQUIRED
EARLY LAW ADMIT: LAW SCHOOL CREDITS – 27 CREDITS REQUIRED

Minor Course 1 - 3
Minor Course 2 - 3
Minor Course 3 - 3
Minor Course 4 - 3
Minor Course 5 - 3
Minor Course 6 - 3
Open Elective 2 - 3

RMU CORE COURSES  - 39 CREDITS REQUIRED

CSEN 1010 or CSEN 2050 Reading & Writing Strategies; OR Intercultural Communications - 3
CSEN1020 Argument & Research - 3
CSCM1030 Public Speaking & Persuasion - 3
CSCM2040 Prof. Comm. In Workplace - 3
ECON1010 Survey of Economics - 3
ENGL Literature Elective - 3
HIST1200 U.S. History II - 3
HUMA1010 Humanities: Art and Music - 3
INFS1020 Fundamentals of Information Technology - 3
PSYC1010 General Psychology - 3
SOCI1020 Contemporary American Social Problems - 3
Natural Science Elective - 3

*Choose any of four (4), for Early Law Admit, any three (3), of the following: *CRMJ3030 White-Collar Crime, *INFS3120 Intro to Computer Forensics, *PSYC3770 Drugs and Behavior, *PSYCH3550 Human Growth and Development, *SOCI3230 Sociology of Race/Ethnicity, *CRMJ3020 Sex Crimes, *CRMJ3040 Criminal Intelligence Analysis, *INFS3170 Cyberlaw, *SOCI2330 Marriage and Families, SOCI3240 Women in Society, *CRMJ4010 Cyber Crime and Criminology, or *CRMJ4020 Intelligence Studies.

**Recommended minors: Accounting (15 credits), Crime Forensics (18), Cyber Forensics (18), Cybersecurity (18), Data Analytics (18), Forensics (15), Journalism (15), Legal Studies (15), Organizational Leadership (15), Photography (15), Political Science (18), Sociology (18)

Program Learning Outcomes

Goal 1: Knowledge Base in Criminal Justice

1.1  Understanding the criminal justice system and its components.
1.2  Develop a working knowledge of the theories of the root causes of crime.
1.3  Describe the application and use of the tools and methods used to study, prevent and control crime
1.4  Identify the organizations and their principles and persons involved in the arrest, prosecution, punishment and re-integration of offenders.
1.5  Demonstrate understanding of various crimes and its victims. 
1.6  Understand the legal system and the political structure which the justice system operates. 

Goal 2: Critical Thinking and Problem Solving

2.1  Advance essential questions concerning the current practices and philosophies of crime and crime control.
2.2  Discuss and view criminal justice issues from a multitude of perspectives.
2.3  Challenge the current understanding of criminal theories and criminal justice constructs using current journal research.
2.4  Offer well-reasoned solutions to criminal justice issues.

Goal 3: Professional Communication

3.1  Demonstrate effective writing skills needed to succeed in a writing-intensive profession.
3.2  Display effective and persuasive presentation skills to include oral presentations with and without the use of technology.
3.3  Engage effectively and respectfully in moderated debates on assigned criminal justice topics.
3.4  Participate frequently in class discussions with faculty, guest speakers, and fellow students.

Goal 4: Professional Ethics

4.1  Understand the ethical implications of choices made by practitioners in the criminal justice field. 
4.2  Discuss potential ethical questions involved in criminal decision-making, crime prevention, punishment and prisoner re-entry. 

Career Preparation

As a graduate of RMU's Bachelor of Science in Criminal Justice program, you will be prepared for jobs such as police officer, federal agent, lawyer, crime analyst, intelligence analyst, criminal investigator, sheriff, homeland security, fish and game warden, probation or parole agent, reentry management specialist, legal advocate, corrections officer, diversionary initiatives liaison, intake coordinator, dispatch officer, arson investigator, court administrator, investigative reporter, military police, and emergency management director. 

Demand for Criminal Justice Professionals

2019 Median pay*

$65,170 for police and detectives with 5% projected job growth through 2029
$54,290 for probation officers and correctional treatment specialists with 4% projected job growth through 2029
$59,150 for forensic science technicians with 14% projected job growth through 2029
$122,960 for lawyers with 4% projected job growth through 2029

National estimate for occupational employment and wages with mean annual wage in May 2019**

$86,030 for detectives and criminal investigators
$59,910 for probation officers and correctional treatment specialists
$63,170 for forensic science technicians
$145,300 for lawyers

*Bureau of Labor Statistics, U.S. Department of Labor, Occupational Outlook Handbook, on the Internet; cited projections may not reflect local and/or short-term economic or job conditions and do not guarantee actual job growth:

**Bureau of Labor Statistics, U.S. Department of Labor, Occupational Employment Statistics

Admissions and Tuition Information

The minimum GPA is 2.75 
Applicants with a GPA of 2.74-2.50 are considered for admission on a case-by-case basis.
SAT and ACT testing scores are now optional for freshman applicants.

Professional Opportunities and Student Organizations

Practicum
Criminal Justice Society
Alpha Phi Sigma – The Criminal Justice Honor Society accredited by the Association of College Honor Societies
Omicron Sigma Sigma - Order of the Sword and Shield, the Academic and Professional Honor Society for all Homeland Security Disciplines

Meet the Faculty

The School of Informatics, Humanities and Social Sciences faculty is a team of dedicated teacher-scholars, award-winning artists, practitioners, and academics who are committed to your long-term success.

Contact Us

Francis X. Hartle, D.Sc.

Director, Criminal Justice Program
Assistant Professor of Criminal Justice

Email: hartle@rmu.edu
Phone: 412-397-6042
Office: Wheatley 317

Donald D. Seaton, J.D.

Assistant Professor of Criminal Justice
Social Sciences

Email: seaton@rmu.edu
Phone: 412-397-6030 phone
Office: Wheatley Center 331

Kathryn Dennick-Brecht, Ed.D.

Department Head, Social Sciences
Professor of Sociology

Email brecht@rmu.edu
Phone: 412-397-5419
Office: Wheatley Center 312
Sample Courses:
These are some of the classes for students in this academic program:
Criminal Law & Evidence
Sociology of Deviant Behavior
Criminology
Criminology, Information Science, Sociology
Communication Skills, Economics, Humanities, History, Sciences, etc.
Top Employers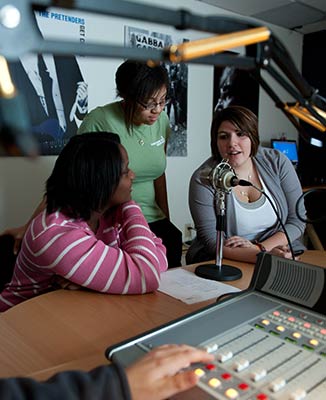 School of Informatics, Humanities and Social Sciences
Focus on delivering information in a way that makes an impact. Create images that capture attention, compose words that inspire, and design technology that changes how we live.
Visit School Site