MoonDocs®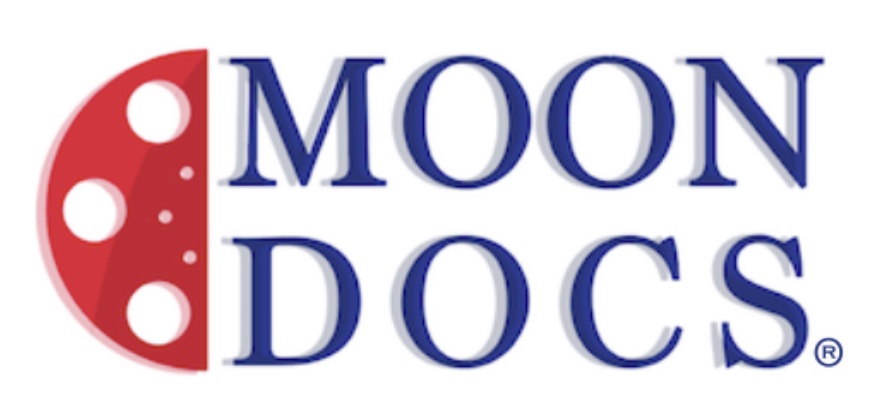 MoonDocs® brings together filmmakers, students and others interested in filmmaking and socially conscious arts for networking and learning opportunities.
MoonDocs® is an annual networking and learning event for experienced, aspiring and student filmmakers, artists, educators, cultural workers, and others interested in filmmaking, production, socially conscious arts and diversity.
MoonDocs® has brought documentary filmmakers, students and community members together since 2017. Attendees engage with socially conscious, award-winning filmmakers from around the world, network with regional filmmakers, film students and others interested in film and socially conscious arts. Brief event workshops enhance knowledge in different areas of independent filmmaking.
MoonDocs® is an event of the Center for Documentary Production & Study and Media Arts program at the Department of Arts and Humanities at Robert Morris University. The Media Arts program offers undergraduate majors in Cinema & Photography, Graphic Design, and UX/UI Design. MoonDocs® supports the program's professional focus and students' engagement in the regional film and arts community.
Contact us about MoonDocs®

Carolina Loyola-Garcia, M.F.A.

Professor of Media Arts
Department of Arts and Humanities
Email: loyola@rmu.edu

Media Arts Professor Carolina Loyola-Garcia is a multidisciplinary artist, award-winning filmmaker, and performer. She works primarily in media arts, including single-channel video art, video installations, video design for theater, digital printmaking, documentary, and performance through theater and dance. She received her M.F.A. from Carnegie Mellon University. She has been full-time faculty at RMU since 2004, and continues to learn as much from her students as from her practice as an artist.

Through her work Professor Loyola-Garcia has explored topics related to social justice, the dislocated identity that results from colonialism and migration, and questionings around issues related to complex aspects of human existence such as relationships, the transient nature of the postmodern experience, memory, and the tense interaction between economy and the environment. Her feature length documentary Sobre las Olas, A story of flamenco (2013) had a world premiere at the 15th Havana Film Festival New York, and has been an 'Official Selection' at various festivals. Her work has been shown at dozens of art galleries, museums, and film/video festivals both in the United States and abroad, including such venues as the 10th Havana Biennial, Cuba; Bangkok Experimental Film Festival, Thailand; Chicago International Latino Film Festival; and Biennial of Video and New Media in Santiago, Chile. Her work has been supported by many grants, including from the National Endowment for the Arts, the Pittsburgh Foundation, and the Heinz Endowments. She has also curated, produced, and fundraised various international exhibitions. She is a member of the #notwhite collective, a group of 13 women artists.

---

Dr. Helena Vanhala, Ph.D.

Associate Professor of Media Arts
Department of Arts and Humanities
Email: vanhala@rmu.edu

Dr. Helena Vanhala is an academic and media professional with diverse experiences in higher education, university administration and the creative industries. At RMU she has served as the Director of the Center for Global Engagement, Media Arts Department Head, and Assistant Dean of the School of Informatics, Humanities and Social Sciences. In 2017 she founded MoonDocs® in collaboration with RMU Fall 2016 Visiting Documentary Filmmaker Nadine Patterson.

Dr. Vanhala received her Ph.D. in Communication and Society from the University of Oregon, and her M.A. and B.A. in English Philology from the University of Tampere, Finland. In addition to her professional and academic background in media and communication, her academic fields also include international politics and North American Studies. Her teaching and scholarship focus on the media and entertainment industries, particularly on the history, theory and professional practices of film, streaming, television and video. Her current scholarship analyzes the media industry development and operations in the so-called Streaming Wars. She is the author of The Depiction of Terrorists in Blockbuster Hollywood Films, 1980-2001. An Analytical Study (McFarland).

MoonDocs® 2022 Registration

Event registration by Wednesday, November 9, 2022:

Advance registration: $15
On-site registration: $20
Student registration: Free
RMU Faculty or Staff registration: Free

Advance registration is encouraged, Seating is limited.

MoonDocs® 2022 Program

FRIDAY, November 11, 2022 12:00-6:30 pm
2022 Theme: Documentary Film as Social Activism

Event location:
Robert Morris University
Wheatley Center - 410 Pennsylvania Avenue (on the RMU campus)
6001 University Boulevard, Moon Township, PA 15108

Driving directions
Wheatley Center – 410 Pennsylvania Avenue (on the RMU campus)

Schedule

12:00-12:15 pm     Welcome - Professor Carolina Loyola-Garcia & Dr. Helena Vanhala
12:15-1:30 pm       Documentary as Social Activism - Panel discussion featuring filmmakers

1:30-2:00 pm     Coffee & Networking
2:00-2:45 pm     Workshop 1 - Best Practices in Indie Filmmaking

3:00-3:45 pm    Workshop 2 - Titling and Still Image Animation

3:45-4:15 pm    Coffee & Networking
4:15-6:30 pm     Keynote Filmmaker and Film: