Regional Research and Innovation in Simulation Education (RISE) Center at RMU
We provide expertise in all aspects of conducting simulations from developing scenarios based on the latest research, to partnering with standardized/simulated patients (SPs), to the science behind effective debriefing and evaluation.
The RISE Center team designs and delivers simulated training experiences for health science learners and for external stakeholders of wide-ranging professions in the region.
RISE Center Vision
The RISE Center will be a nationally known simulation center transforming the education of our learners through innovative experiential learning and creating positive social change by building relationships, knowledge, and skills.
RISE Center Mission Statement
The RISE Center is a state-of-the-art simulation facility that serves the university and region.  We nurture professional development through experiential learning supported by well-prepared simulation educators and staff.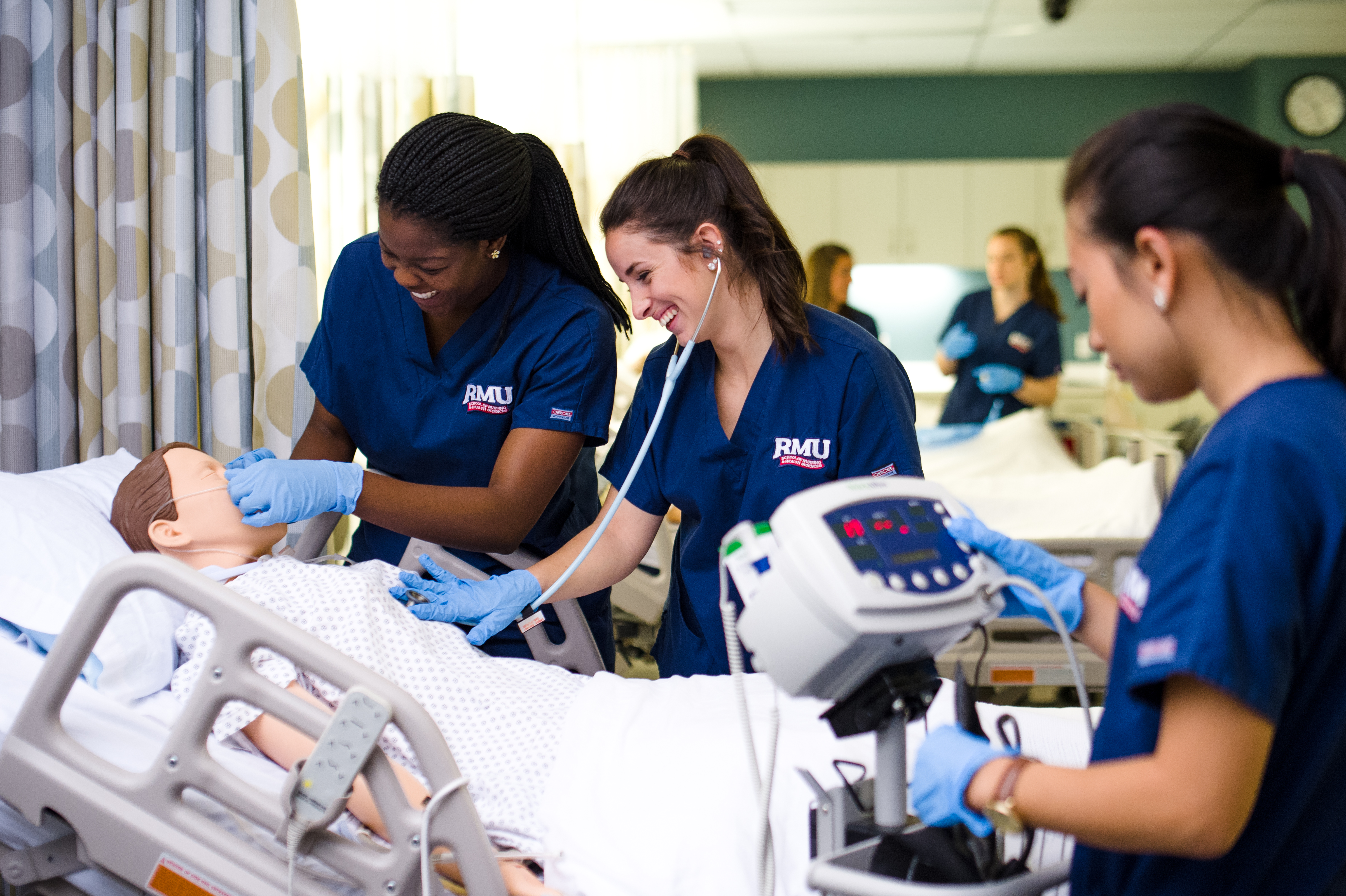 Located in Scaife Hall, we are an accredited simulation facility by the Society for Simulation in Healthcare for Teaching/Education.  We pride ourselves on our commitment to quality simulation in our safe, beautiful, state of the art, 5,000 square foot environment.  In addition to our 4 simulated hospital rooms, we have 2 exam rooms, a skills lab with 8 hospital beds, and a home health suite complete with kitchen and simulated bathroom facilities.